Haystack Book Talks: Steve Luxenberg in conversation with Roxanne Coady ~ From Abolition to Segregation
Date: 10/06/2019
Time: 12:30 pm-1:30 pm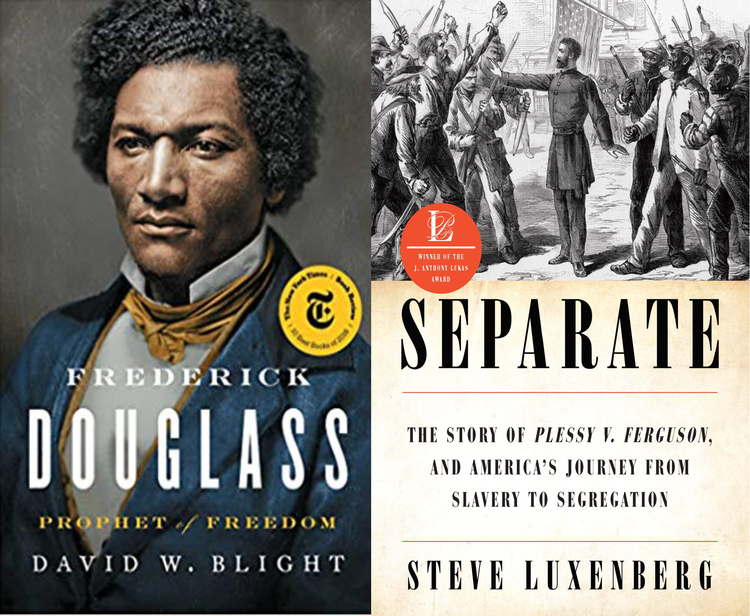 Haystack Book Talks announces that due to personal circumstances, David Blight, author of Frederick Douglass; Prophet of Freedom will not be able to attend the festival on Sunday, October 6th at the 12:30PM event. Roxanne Coady, owner of RJ Julia Booksellers in Madison, CT has graciously agreed to step into conversation with Steve Luxenberg, author of Separate; The Story of Plessy V. Ferguson, and Americas Journey From Slavery to Segregation.
Roxanne Coady founded R.J. Julia Booksellers in Madison, Connecticut in 1989, creating a business that is recognized as a national leader among independent booksellers. The store hosts over 200 author events annually. Recently, R.J. Julia partnered with BookHampton in East Hampton, NY and Wesleyan University in Middletown, CT, respectively, to open, oversee, and manage those unique locations. In 2009, Ms. Coady founded a personalized book subscription site, Just the Right Book. This site has a national reach and combines the intimacy of an independent bookstore with the digital marketplace. In addition, Ms. Coady hosts a weekly podcast available on iTunes, Just the Right Book, in which she interviews best-selling authors and people in the bookselling and publishing community. In 1996, Ms. Coady founded and continues to chair Read to Grow, the largest literacy program in Connecticut. Over the last 18 years, Read to Grow has donated more than 1.7 million children's books and reaches tens of thousands of at risk households every year through collaborations with other non-profit organizations.
ONLINE REGISTRATION IS CLOSED FOR THIS EVENT. PLEASE CALL THE LIBRARY @860-542-5075 FOR AVAILABILITY.
Registration: