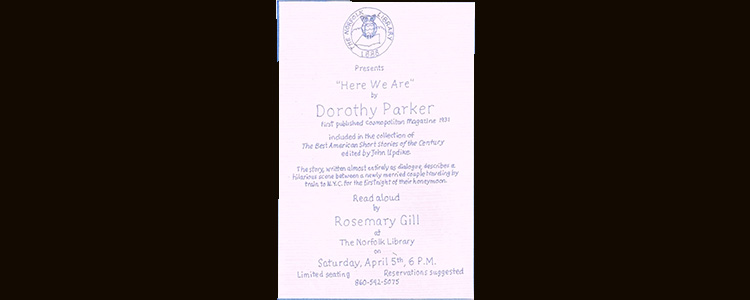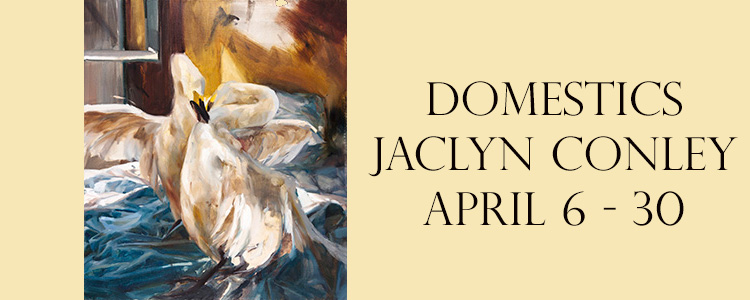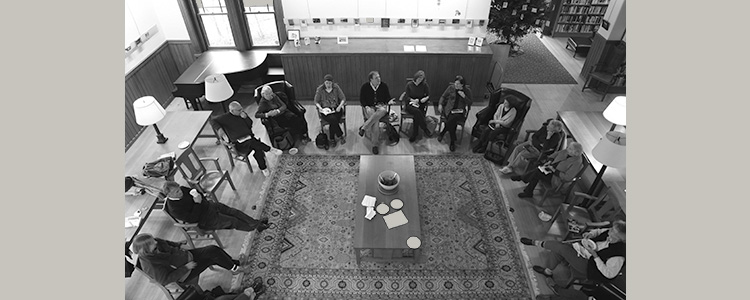 April at the Norfolk Library
This month, as we ease into a well deserved spring, the library  has a great line-up of events!
Saturday, April 5 at 6PM the Events Committee presents Dorothy Parker's "Here We Are" read by Rosemary Gill.   Reserve early, because this will be a sold-out event.
Sunday, April 6 from 4-6PM, the Associates will host a reception for the library's April Exhibit, works by Jaclyn Conley.  The show will run from April 6-April 30.  All are welcome.
On Monday, April 14 at 6PM the library will hold a  Family Film and Pizza Night, featuring "Cloudy with a Chance of Meatballs 2."  Reserve early  for this family event as well;  we'll need a head count to make sure we order enough pizza!
Our book discussion group, lead by Mark Scarbrough meets on Friday, April 25 at 10:30AM to talk about the April book, "Our Brilliant Friend," by Elena Ferrante.
Finally, on Wednesday, April 30 at 3:30PM we are proud to feature the Northwest Regional #7 School Robotics Team, who are coming to share their inventions, inspirations and concepts with us for a very exciting afternoon for school age technologists, inventors and their families!