August at the Library
All programs at the Norfolk Library are free, and reservations are strongly suggested.
1 Monday 5:30pm – BOOK DISCUSSION with MARK SCARBROUGH: THE BOYS IN THE BOAT

2 Tuesday 12:00pm – LIBRARY ASSOCIATES MEETING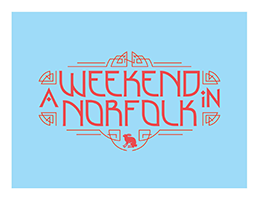 A Weekend in Norfolk (WIN) Events at the Library:
5 Friday 6:30-7:30pm – GINGA BRASILEIRA, AFRO-BRAZILIAN MUSIC AND DANCE. Bring the whole family!

6 Saturday 2:00-3:00pm – SLIDE TALK and BEHIND-THE-SCENE TOUR  with ANN HAVEMEYER;  "The Norfolk Library: Gilded or Golden?"

7 Sunday 1:00-2:00pm – A READING and BOOK SIGNING with novelist COURTNEY MAUM and poet SUSANNAH LAWRENCE sponsored by NORFOLK NOW

7 Sunday 4:00-6:00pm – ART OPENING RECEPTION for KATHLEEN KOLB and VERANDAH PORCHE: Shedding Light on the Working Forest
For more information about Weekend in Norfolk, please visit WIN.

19 Friday 10:30am-12:30pm – NORFOLK LIBRARY BOOK GROUP with MARK SCARBROUGH
27 Saturday 10:00am – 4:00pm – 40th ANNUAL NORFOLK LIBRARY BOOK SALE
28 Sunday 10:00am – 4:00pm – 40th ANNUAL NORFOLK LIBRARY BOOK SALE