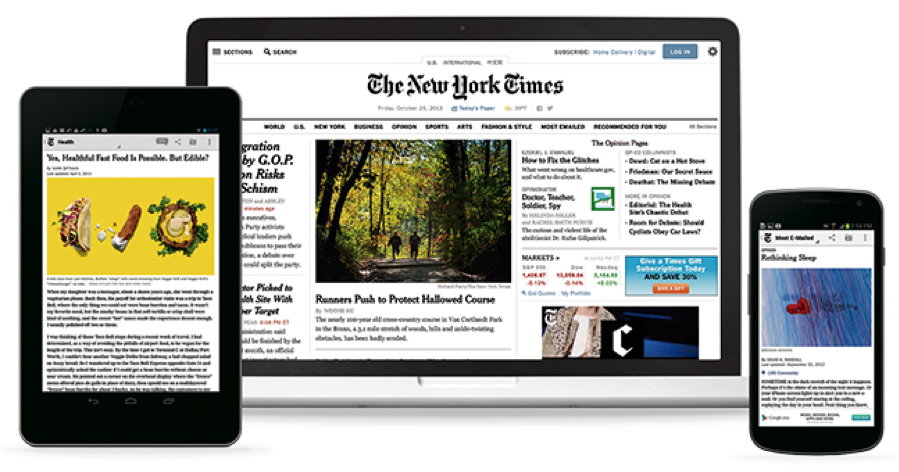 We are pleased to offer complimentary access to The New York Times.
First you'll need to register and create a nytimes.com login. Then copy and paste this link into your browser. You will receive a code. Click on REDEEM and you will be given a pass for 24 hours of access. You may continue to get more daily passes as you choose.

https://nytimes.com/subscription/promotions/lp3FURL.html?campaignId=9KWYQ&gift_code=c8816ee8bf802f68
The Sunday edition of The New York Times is available at the Library for in-house use.