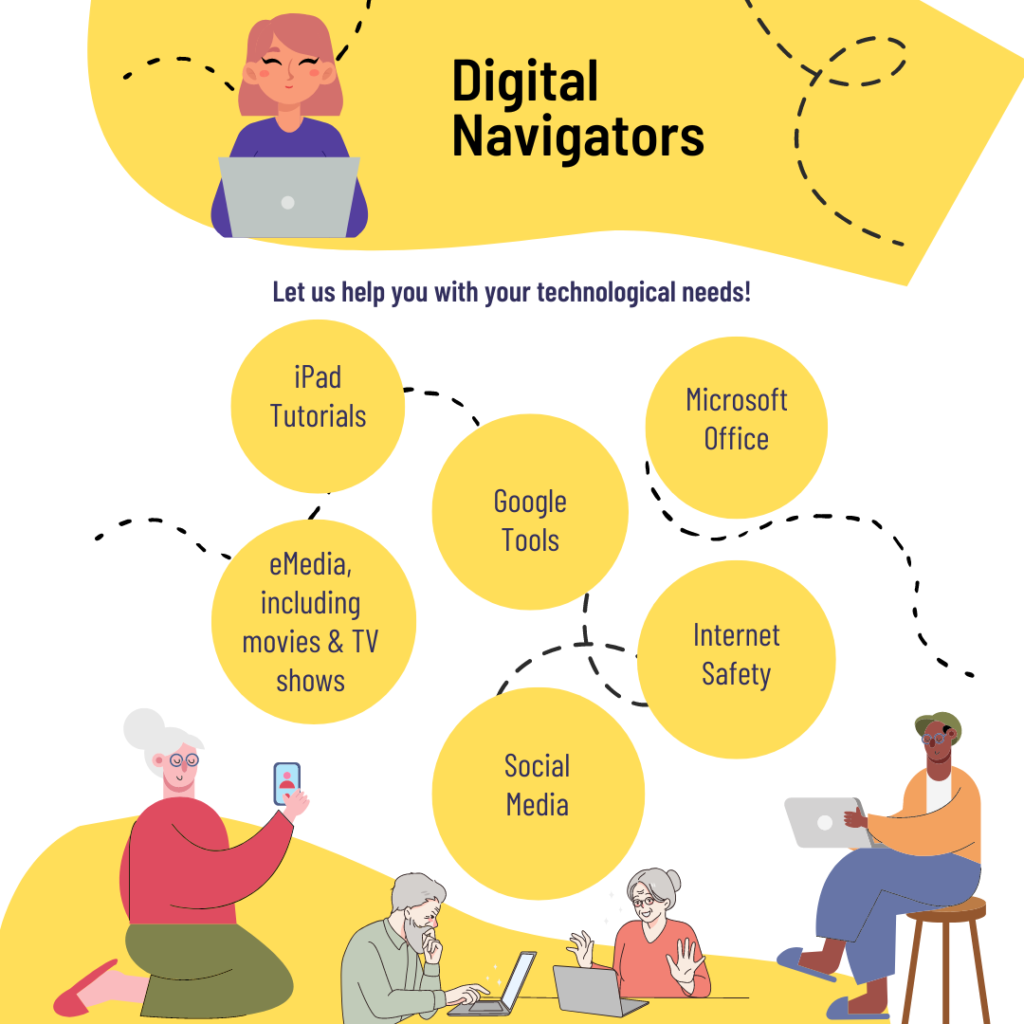 Our Digital Navigators can help you become more familiar with the Internet and technology, and even set you up with a digital device if you need one.
Here are a few of the ways a Digital Navigator can help you:
Use the Library's eMedia streaming services to read an e-Book, e-Magazine, or e-Comic book, listen to an e-Audiobook or music cd, or watch a movie or TV show.

Learn how to use your new mobile device to: register online for library programs; scan a QR code to access websites; sign up for social media

Create a new email address

Create a social media or online dating profile

Stay safe online

Access health or banking information online

Stay connected with family and friends with Zoom, Google chat, or Facetime

Get up to speed on Google or Microsoft tools

Keep pace with your child's technology skills!
To schedule an appointment or for more information, call the Norfolk Library at 860-542-5075, ext. 2 or email us at thenorfolklibrary@gmail.com