Corner Club: Marionette Manipulation Workshop with Tanglewood Puppeteers
Date: 03/15/2023
Time: 3:45 pm-4:45 pm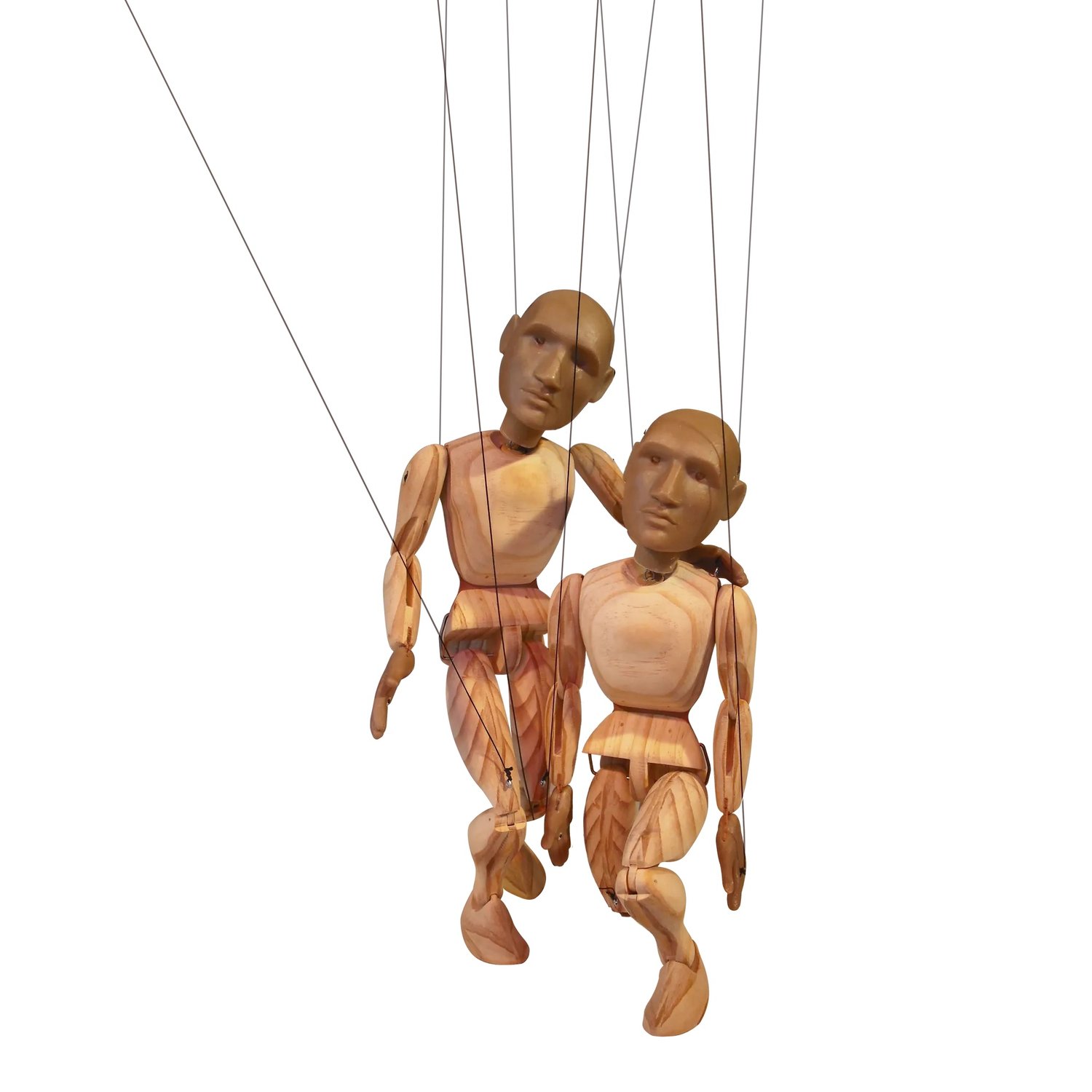 This program has been postponed due to the weather!
Find out how to make a marionette move! In conjunction with their performance of Dragon King at Botelle School and in recogntion of World Puppet Day (March 21), Tanglewood Marionettes is offering a workshop at the Library for children ages 8 and up.
The master puppeteers will discuss some of the construction and stringing techniques used when building marionettes, and then demonstrate the basics of marionette manipulation. Participants will be provided with marionettes for the duration of the workshop. Each puppet has been handmade by Tanglewood Marionettes artisans, and has been left uncostumed and unpainted to showcase the construction and joining techniques that go into the craft of marionette creation. Participants will experience what it is like to work a professional-quality marionette that has been balanced and tuned like a fine instrument. The marionettes are short-strung to allow the participants to work them at floor-level.
Limited to 25 children. Please register here for this free workshop.
Founded in 1993, Tanglewood Marionettes is a nationally touring marionette theater based in New England. Large, beautifully hand-crafted marionettes, colorful sets, and integrated lighting and sound create a fully immersive theatrical experience. Their highly skilled puppeteers have spent many years perfecting their art, and delighting audiences of all ages as they bring their repertoire of classic tales to life. They are the recipients of two UNIMA awards, puppetry's highest honor, for their productions An Arabian Adventure and The Dragon King. 
Registration:
Registration is closed for this event.