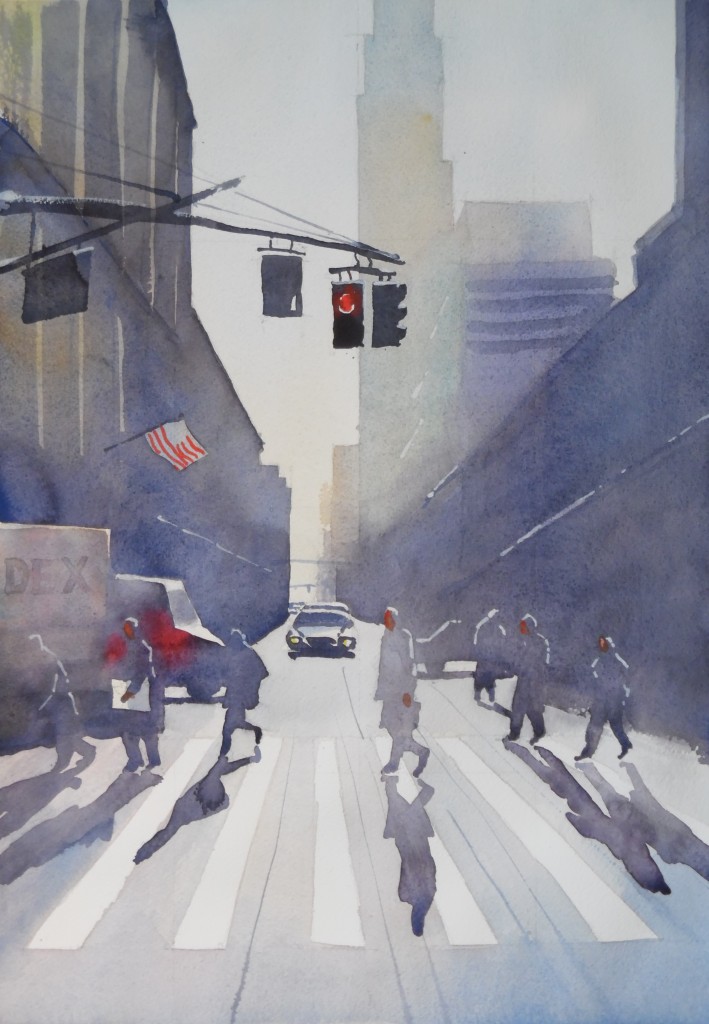 Hans Heuberger: Recent Watercolors and Prints
December 4th – January 4th
A native of Basel, Switzerland, where he received a degree in architecture from the School of Applied Arts, Hans Heuberger retired to Great Barrington, MA,  following a career as a civil engineer with a multinational company and pursued his interest in watercolor painting and printmaking. A member of the Housatonic Valley Art League and its Board since 1994, Hans has won a number of prizes for his artwork. His focus is less on realism than on the principles of design – shapes, contrast, and composition –  and the energy and feeling of the moment.
Please join us for the opening reception, graciously hosted by the Library Associates. No reservations are necessary.