Christopher Keyes: Photographs
May 6 – 31, 2023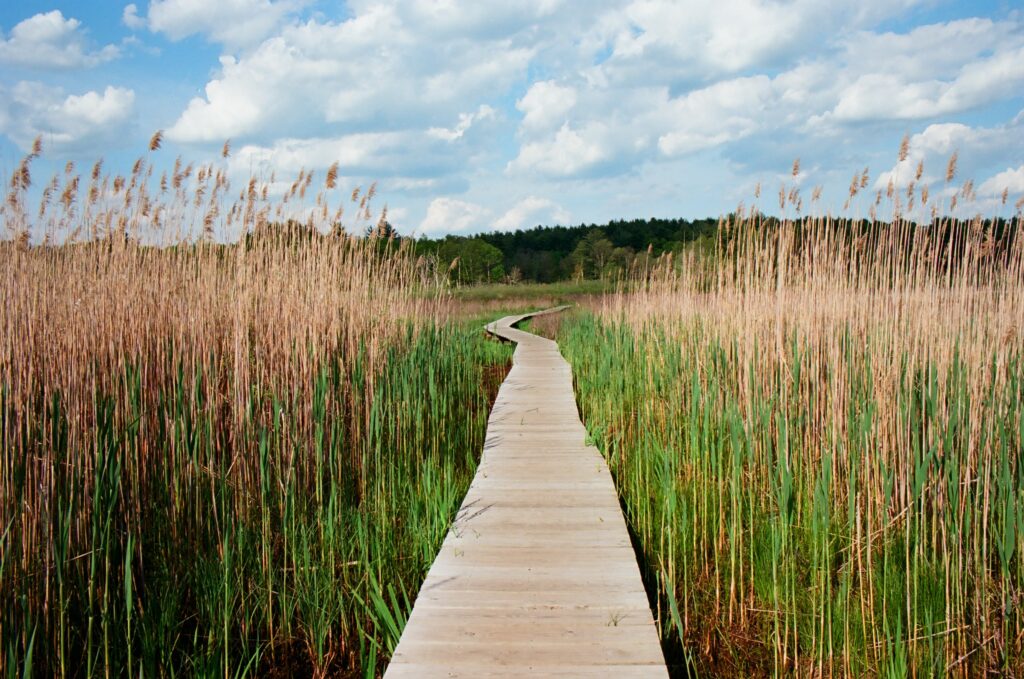 On display for the month of May will be photographs by Christopher Keyes. Having a lifelong love for the medium, Chris considers himself to be a 'hybrid' photographer. He enjoys capturing images with film cameras while using modern tools to scan and print digitally. He is drawn to a wide range of subjects including abandoned New England buildings, water and landscape, and architectural details. Norfolk Library patrons will know Chris as the friendly face behind the Norfolk Library circulation desk in the afternoons.
Jennifer Cadoff: Works on Paper
June 3 – 28, 2023
Opening Reception
Sunday, June 4, 4:00 – 6:00 p.m.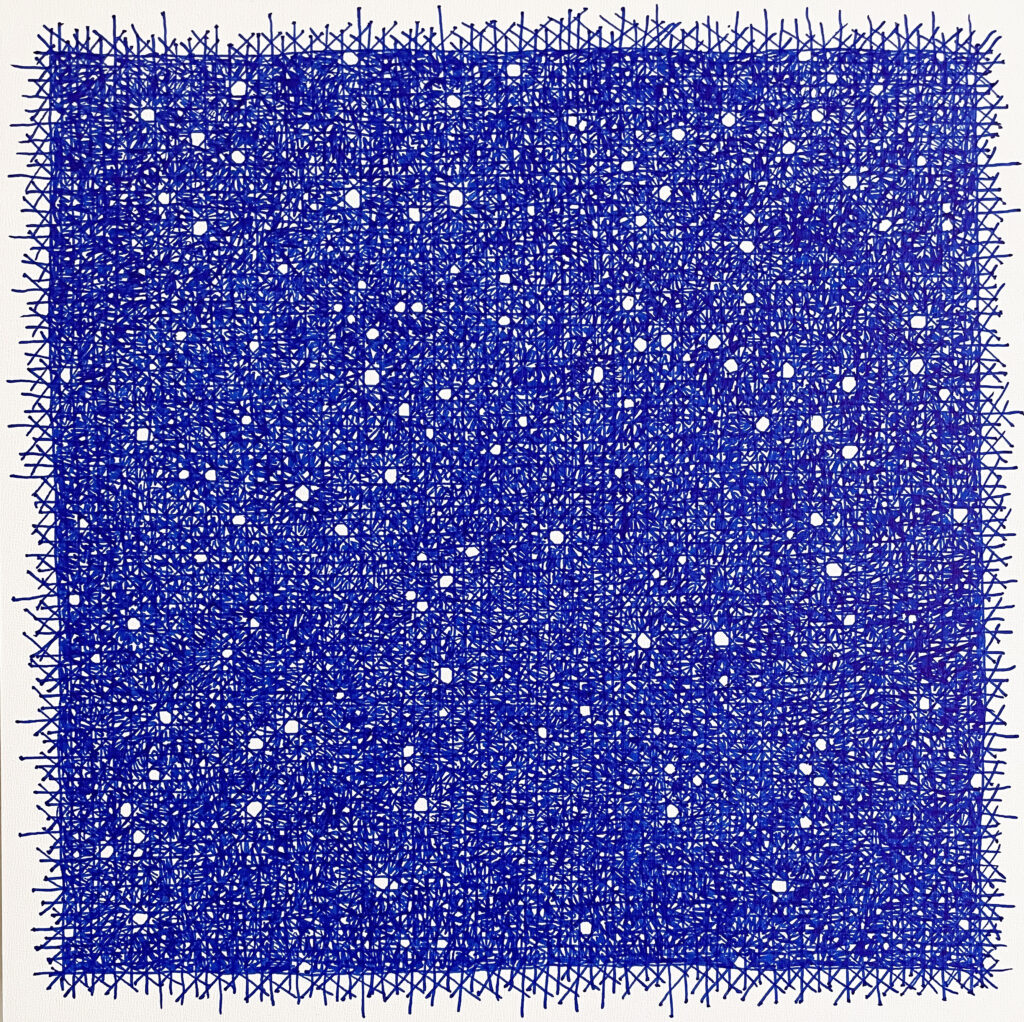 Works on paper by Jennifer Cadoff will be on display at the Norfolk Library for the month of June. Jennifer creates series of thematically-related drawings with ink on 140-pound hot-press watercolor paper. Each artwork is hand-drawn and one of a kind. Sizes vary from tiny (3×3 inches) to monumental (7×7 feet). Jennifer also composes collages from parts of her drawings and watercolors, at times incorporating the materials and techniques of hand-made book-making. Her work has been selected for, and won awards from, regional and national juried shows. Please join us for a reception for the artist on Sunday, June 4, from 4:00 to 6:00 p.m., graciously hosted by the Norfolk Library Associates. Thank you for your support!
Artist Statement
The core of my practice is making ink drawings on heavy white paper in sizes that range from miniature (2-3 inches) to monumental (6 feet or more). I use a limited range of repetitive marks (circles, lines, tiny dots, scribble) to slowly build abstract fields that examine the tension between order and disorder, micro and macro, density and vacancy. Often teetering on the verge of chaos, the drawings are grounded by organizational principles like grids, columns, and squares. My favorite pens are Staedtler Lumocolor permanent markers — usually black, usually fine-line, although blue and extra-fine are favorite alternatives. My go-to surface is Arches 140-pound hot-press watercolor paper.
In addition to drawings I also make collages, sometimes from cut-and-pieced watercolor washes, layered "paperworks" that incorporate the techniques of hand-made bookmaking (sewing, gluing, folding), and 3-D and hanging pieces using paper and a variety of add-on materials (string, fabric, pom-poms, bells). I've also recently started drawing on sturdy clayboards, which I like particularly because they can be displayed without the separation from the viewer of being under glass.
Bio
After working as a magazine editor and writer for many years, Jennifer Cadoff earned a BFA and returned to art full time. When she lived in New Jersey, Jennifer participated in "America Through Artists' Eyes" at the New Jersey State Museum, and "Jersey Women Artists Now: Contemporary Visions" at The George Segal Gallery at Montclair State University. She was a member of the Artists' Gallery co-op in Lambertville, New Jersey, and the Princeton Artists Alliance in Princeton, NJ. Currently, Jennifer divides her time between NW Connecticut and Westchester County, NY. Her work was selected for the 2019 national PAPER show at Silvermine Galleries in New Canaan, CT, and received an award of merit. Her work has been selected five times for Art of the Northeast (AoNE), also at Silvermine, receiving an award of excellence in 2021. She was included in Nor'Easter (2019) at the New Britain Museum of American Art in New Britain, CT. During COVID, Jennifer's work was featured in online exhibits of the Hudson Valley Museum of Contemporary Art (HVMOCA) in Peekskill, and the Hammond Museum in North Salem, NY. See her work at www.jennifercadoff.com and on Instagram @jcadoff.