Earth Season Documentary Series – The Wild Parrots of Telegraph Hill Q&A with the filmmaker
Date: 05/25/2021
Time: 7:00 pm-8:15 pm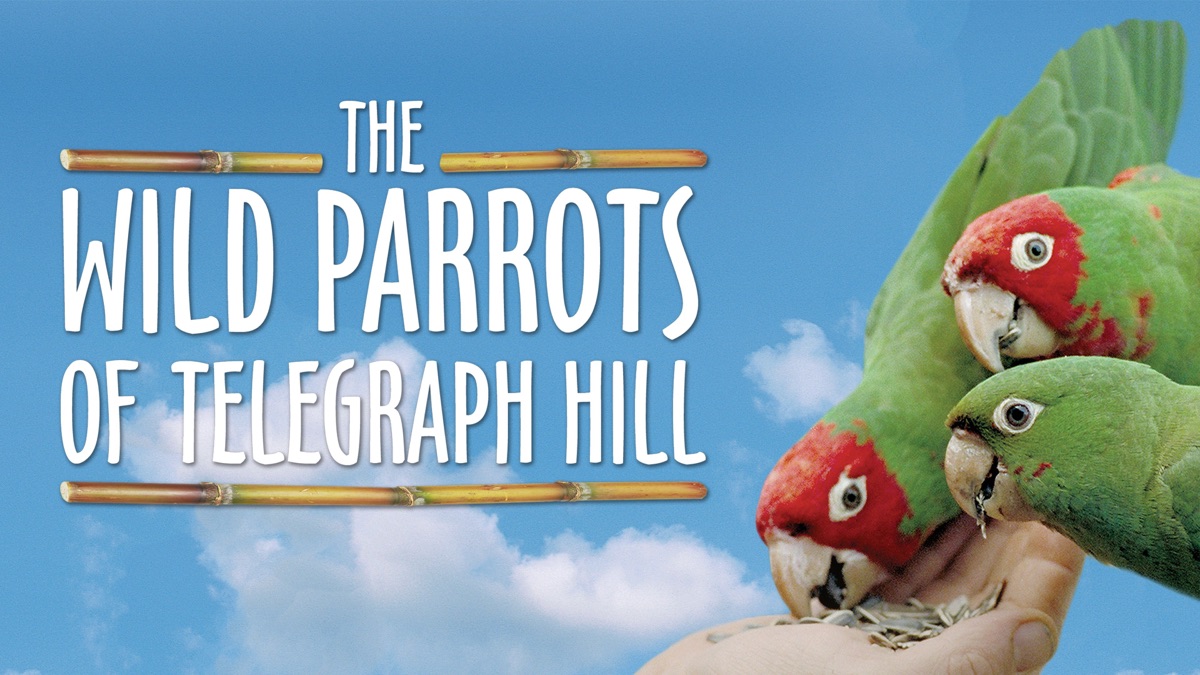 Earth Day is not enough for us here at the Norfolk Library. This spring, we are celebrating the Earth all season long with a variety of programs to help us foster our connection to nature and inspire stewardship of this beautiful blue planet on which we live. Our final film in this series is The Wild Parrots of Telegraph Hill in which a homeless musician finds meaning to his life when he starts a friendship with dozens of parrots. We're delighted to have the filmmaker, Judy Irving, join us for a Q&A discussion of the film. First watch the film at your convenience and then join us via Zoom for an engaging discussion in collaboration with the Green Group at the Norfolk Church of Christ, Congregational (UCC). Please register here to be emailed the Zoom link.
Ms. Irving is a Sundance and Emmy Award-winning filmmaker and member of the Academy of Motion Picture Arts & Sciences. Wild Parrots was a "Top Ten Film of the Year" (National Film Critics' Poll),  the highest-rated program on the 2007 national PBS series "Independent Lens," and is now in international distribution. Her 2014 film Pelican Dreams features a young brown pelican who mistakenly landed — tired, hungry, and confused — on the roadway of the Golden Gate Bridge, creating a spectacular traffic jam and re-igniting Judy's years'-long fascination with these ancient, charismatic birds.
Judy spent childhood summers on the North Fork of Long Island, and came to love birds thanks to her grandfather. She graduated from Connecticut College with a degree in Psychology and worked as a freelance journalist in Montreal before hitchhiking across the continent and living on a handmade raft-house in British Columbia. Later, she received her Masters in Film and Broadcasting from Stanford University, and a Guggenheim Fellowship in Film.
​Her documentary film career has taken her to Alaska, Japan, Russia, Nepal, and Zimbabwe, with peace and the environment as her main areas of interest. Somehow, birds seem to show up in every movie.
The Wild Parrots of Telegraph Hill is available to stream through Kanopy, which Norfolk Library patrons can access free of charge with a valid Library card. We also have a DVD copy available for circulation in our DVD Documentary collection.
If you need assistance with Kanopy, please stop by the Library or call Front Desk Circulation at 860-542-5075.\
Registration:
Registration is closed for this event.