Documentary Film: WINGS OF LIFE
Date: 04/23/2015
Time: 7:30 pm-9:00 pm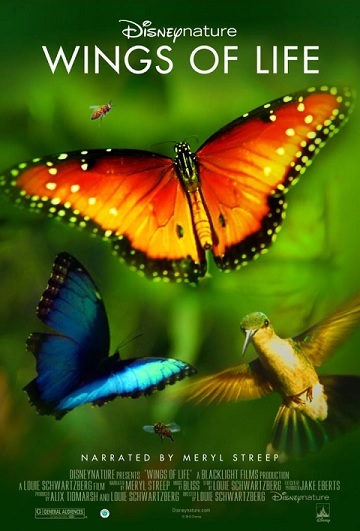 From Disneynature, the studio that brought you Earth, Oceans, African Cats, and Chimpanzee, comes Wings of Life – a stunning adventure full of intrigue, drama, and mesmerizing beauty. Narrated by Meryl Streep, this intimate and unprecedented look at butterflies, hummingbirds, bees, bats, and flowers is a celebration of life, as a third of the world's food supply depends on these incredible – and increasingly threatened – creatures.
This program is free and graciously funded by the Norfolk Library Associates.
Author Talk: David J. DeWitt and "Handwriting Analysis"

Sunday, April 19th, 2:00 pm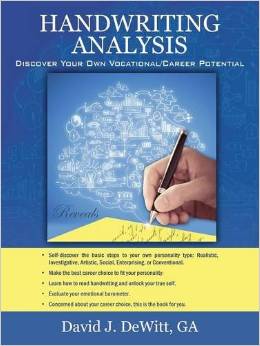 In his book, Handwriting Analysis, David J. DeWitt offers a unique perspective, not found in conventional books on graphology, on linking handwriting analysis with professional satisfaction. Instructing readers in the analysis of their own handwriting, he provides insight into the process of exploring career options through graphology and personality awareness.
The ancient Chinese philosopher, Confucius, once stated "Find a job you love and you'll never work a day in your life" … David DeWitt seeks to affirm this timeless advice… I have witnessed Dave practicing his science. The insightful results that he produces by viewing one's handwriting are astounding, as well as personally and professionally transformational.                                                — John De Mado, John De Mado Language Seminars
This program is free. Reservations are suggested.
Great Mountain Forest Lecture: Nature Wars with Jim Sterba
Saturday, April 25, 4:00pm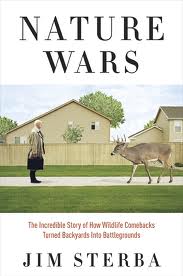 Author Jim Sterba will speak about his book Nature Wars: The Incredible Story of How Wildlife Comebacks Turned Backyards into Battlegrounds. Sterba will discuss the creation of wildlife sanctuaries, the restoration of wildlife habitat, the establishment of hunting and trapping regulations, and the effects of all three on wildlife populations. Coupled with suburban sprawl, the result is a mix of people and wildlife; an animal lover's dream or a sprawl dweller's nightmare?
The book talk starts at 4:00 p.m. followed by a wine and cheese reception.
Books will be available for sale.
This program is free, and reservations are suggested.
The Unbearable Heaviness of Something Small
A seminar moderated by Kim Maxwell
Saturdays, May 2, 16, and 30, 1:00 to 3:00pm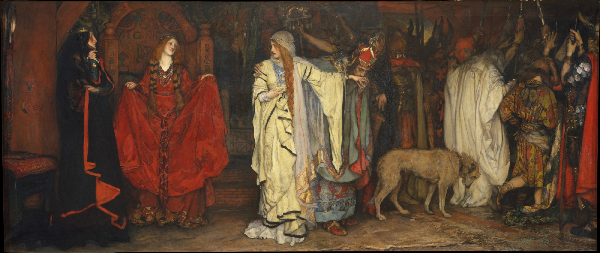 World War I erupted from a political assassination on June 28, 1914, that triggered a sequence of events over which no one seemed to have any control.  Four years later more than 8 million soldiers were dead, and four empires were shattered.  That war is an extraordinary example of a relatively small event turning into something catastrophic.
During this centenary of the Great War, historians have summoned ever-refined descriptions of what exactly happened.  But to answer the question why human beings behave as they do, we might also turn to literature.  In this seminar we will read and discuss three works of literature: Shakespeare's King Lear (May 2),  Lewis Carroll's Alice's Adventures in Wonderland and Through the Looking-Glass (May 16), and Oscar Wilde's Salome (May 30).  All three turn something small into something much larger but come to rather different answers as to why.  King Lear seems to root the problem in the nature of the universe; the two Alice books of Lewis Carroll seem to root the problem in human madness; Oscar Wilde's Salome seems to blame art itself, suggesting that external impressions stir us in ways we cannot control.
During each of the three meetings we are going to explore the relevant explanatory motif from the work of literature to see if we can distill its essence, its mechanisms, and its forces.  We will then see if the model has any explanatory power relative to World War I.  Finally, we are going to take our accumulated wisdom and ask how the model applies to the Internet as a cultural and social phenomenon.  We will ask for some work ahead of time, but not too much.
This seminar is free, and space is limited to 12. You may sign up for any or all of the sessions.  Reservations are necessary.
Lecture: Dianne Pierce, "Russel Wright: Nature, Modernity, and Design"
Sunday, May 17, 4:00pm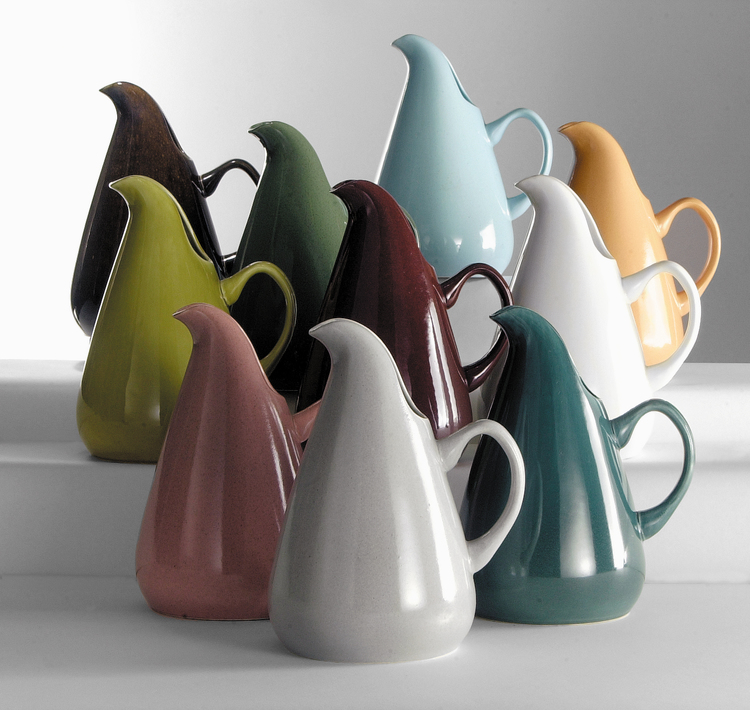 Design historian Dianne Pierce will give a lecture about the work and ideas of Russel Wright, an important mid-twentieth-century designer. Wright's designs, including the enormously successful "American Modern" dinnerware, brought Americans into the Modern era and changed their ways of living. Dianne will lead a field trip on Thursday, June 11 to Manitoga, Wright's fascinating home in Garrison, NY, where he integrated nature, experimented with materials, and created and orchestrated "wild" landscape.
Author Talk: Janice Nimura, Daughters of the Samurai: A Journey from East to West and Back
Sunday, May 24, 4:00pm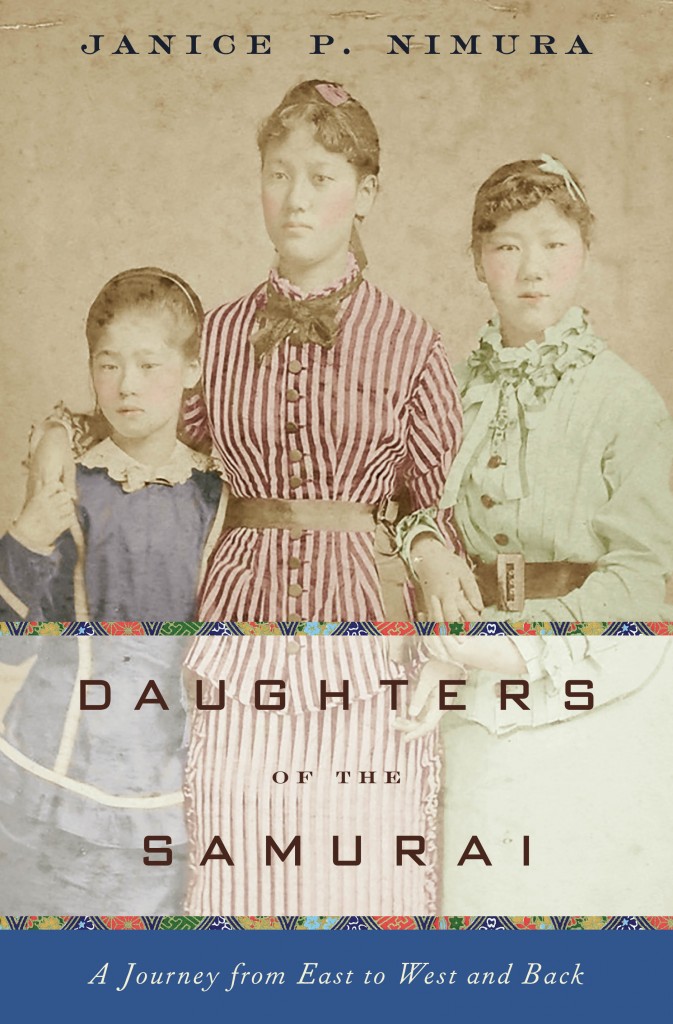 In 1871, five samurai girls were sent by the Japanese government to the United States. Their mission: learn Western ways and return to help nurture a new generation of enlightened men to lead Japan. Three of them — aged 11, 10 and 7 when they arrived– grew up as typical American schoolgirls. Ten years later they returned to Japan determined to revolutionize women's education. New York and Colebrook author Janice Nimura tells their extraordinary story — in which both Norfolk and Colebrook make cameo appearances — in her new book, scheduled for release in May.