Wildlife Documentary Series at the Library
BEARS
Date: 04/02/2015
Time: 7:30 pm-9:00 pm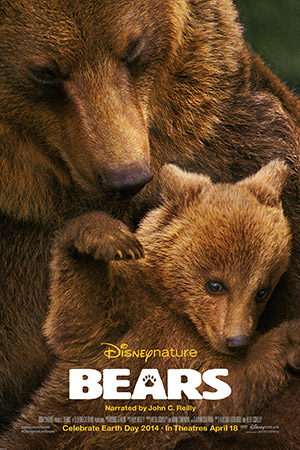 In an epic story of breathtaking scale, Disneynature's new True Life Adventure Bears showcases a year in the life of a bear family as two impressionable young cubs are taught life's most important lessons. Set against a majestic Alaskan backdrop teeming with life, their journey begins as winter comes to an end, and the bears emerge from hibernation to face the bitter cold. The world outside is exciting-but risky-as the cubs' playful descent down the mountain carries with it a looming threat of avalanches. As the season changes from spring to summer, the brown bears must work hard to find food-ultimately feasting at a plentiful salmon run-while staying safe from rival male bears and predators, including an ever-present wolf. Bears captures the fast-moving action and suspense of life in one of the planet's last great wildernesses-Alaska!
AND MAN CREATED DOG
Date: 04/09/2015
Time: 7:30 pm-9:00 pm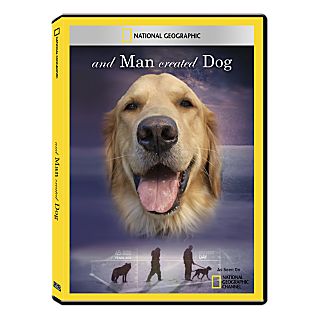 If humans were as varied as dogs we would range in height up to 22 feet tall and in weight more than 1,000 pounds! The ultimate canine ancestral story, And Man Created Dogtraces the genetic journey from wolf to dog, taking you back 100,000 years to meet the "mother of all dogs."
It's no accident that dogs evolved this way. As humans, we have been selectively breeding them for around 14,000 years to serve our needs as laborer, companion, hunter, herder, and warrior, as well as to suit our aesthetic fancy.
They're not just your best friends, but likely your oldest.
CHIMPANZEE
Date: 04/16/2015
Time: 6:30 – 8:00pm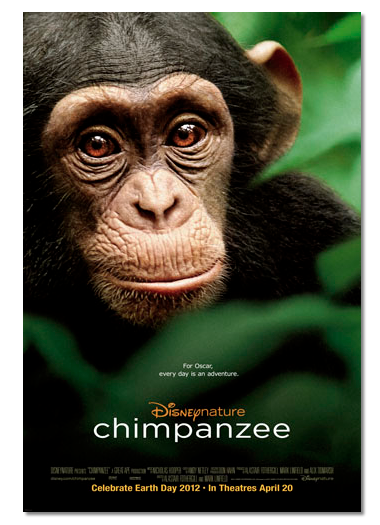 Journey deep into the African rainforest and meet Oscar, an adorable young chimp with an entertaining approach to life, and a remarkable story of individual triumph and family bonds. The world is a playground for little Oscar and his fellow young chimps who love creating mayhem. Full of curiosity, a zest for discovery, joy and a love for mimicking others, Oscar — and his family — navigate the complex territory of the forest. It's an inspiring and life-changing adventure, narrated by Tim Allen, that overflows with courage and charm that will capture your heart.
WINGS OF LIFE
Date: 04/23/2015
Time: 7:30 pm-9:00 pm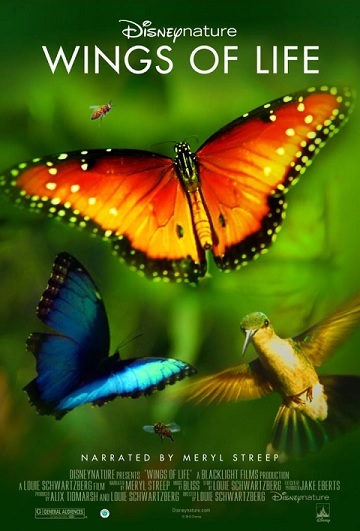 From Disneynature, the studio that brought you Earth, Oceans, African Cats, and Chimpanzee, comes Wings of Life – a stunning adventure full of intrigue, drama, and mesmerizing beauty. Narrated by Meryl Streep, this intimate and unprecedented look at butterflies, hummingbirds, bees, bats, and flowers is a celebration of life, as a third of the world's food supply depends on these incredible – and increasingly threatened – creatures.
This program is free and graciously funded by the Norfolk Library Associates.
These programs are graciously funded by the Norfolk Library Associates, and reservations are suggested.
Author Talk: David J. DeWitt and "Handwriting Analysis"
Sunday, April 19th, 2:00 pm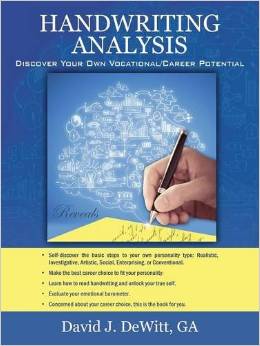 In his book, Handwriting Analysis, David J. DeWitt offers a unique perspective, not found in conventional books on graphology, on linking handwriting analysis with professional satisfaction. Instructing readers in the analysis of their own handwriting, he provides insight into the process of exploring career options through graphology and personality awareness.
The ancient Chinese philosopher, Confucius, once stated "Find a job you love and you'll never work a day in your life" … David DeWitt seeks to affirm this timeless advice… I have witnessed Dave practicing his science. The insightful results that he produces by viewing one's handwriting are astounding, as well as personally and professionally transformational.                                                — John De Mado, John De Mado Language Seminars
This program is free. Reservations suggested.