The New Yorker Discussion Program
Dates: June 16th, 23rd & 30th, 2016
Time: 10:30 am-12:30 pm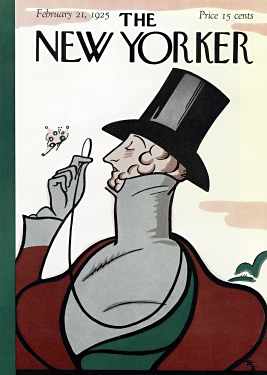 The New Yorker Discussion Program is a lively community-based discussion group where patrons talk about the articles, covers, poems and cartoons in each week's magazine. The scope of the New Yorker discussions includes topics such as the political scene, finance, medicine, the law, contemporary culture, profiles of world leaders and cultural figures, food, travel, fiction and humor.  Readers also enjoy the unexpected, such as a humorous Talk of the Town piece, an exploration of the Cronut, or a provocative small, spot illustration. Participants discuss essays, stories, and commentary by leading authors and best selling writers.
With a multi-generational appeal, the discussion is moderated so that all group members have a chance to speak and participate. The discussion lasts for two hours and before the end of each session, new issues of The New Yorker are distributed; participants vote for the articles they wish to discuss at the next meeting.
Moderator Diana B. Loevy is a writer who facilitates New Yorker discussion groups and book clubs throughout Connecticut. She is the author of The Book Club Companion (Berkley Books/Penguin Random House) and is widely considered the authority on discussion groups of all types. Previously, Diana was Vice President, Editorial Director of United Feature Syndicate (a division of the E.W. Scripps Company) where she recruited and developed cartoonists, authors, artists, and columnists such as Scott Adams (Dilbert), Chris Matthews, Michael Kinsley, and Miss Manners as well as digital news and commentary. Diana continues to work as a consultant to the publishing industry on a wide range of projects.  She is a resident of Westport, CT.