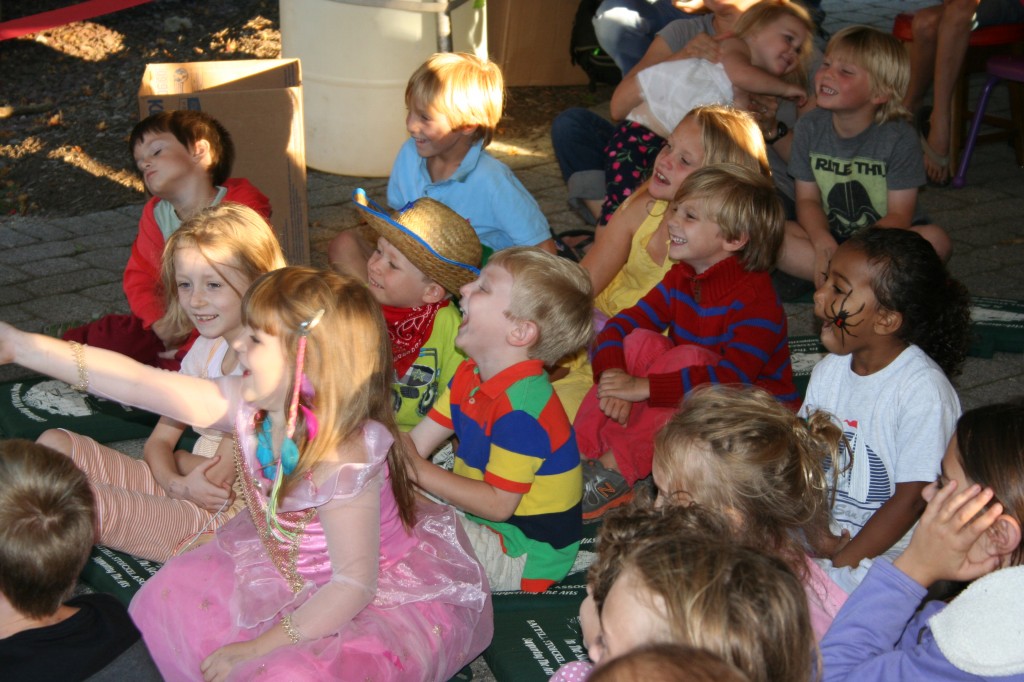 Miss Eileen runs our Children's Summer Reading Program and makes sure that it is filled with fun and creative programming to enrich the individual reading program that area children enroll in.
The summer reading program starts with a kick-off party in the library's gardens that often features a magician, clown or other fun performer!
We usually conclude with another party to celebrate the young people's reading efforts and to hand out prizes.  Everybody eats ice cream!
Summer Reading 2015 Events
June 
17 Wednesday, 3:30pm – Painting Lawn Figures with Erika Crofut
22 Monday, 6:30pm – Summer Reading Picnic and Concert with Jay Mankita
29 Monday, 6:30pm – Animal Embassy: Heroes of the Animal Kingdom
July
6 Monday, 6:30pm – Superhero Poster Workshop with Debi Hamuka-Falkenham
13 Monday, 6:30pm – Hero Puppet-Making with Caravan Puppets
20 Monday, 6:30pm – The Underground Railroad- Fact or Fiction? With Jan Doyle
27 Monday, 6:30pm – Super Birds with Denison Pequotsepos Nature Center
August
3 Monday, 6:30pm – Create a Cape!
5 Wednesday, Author Talk: Marc Tyler Nobelman
10 Monday, 6:30pm – Science Behind Superheroes Lawn Picnic with Mad Science and Super Cake!