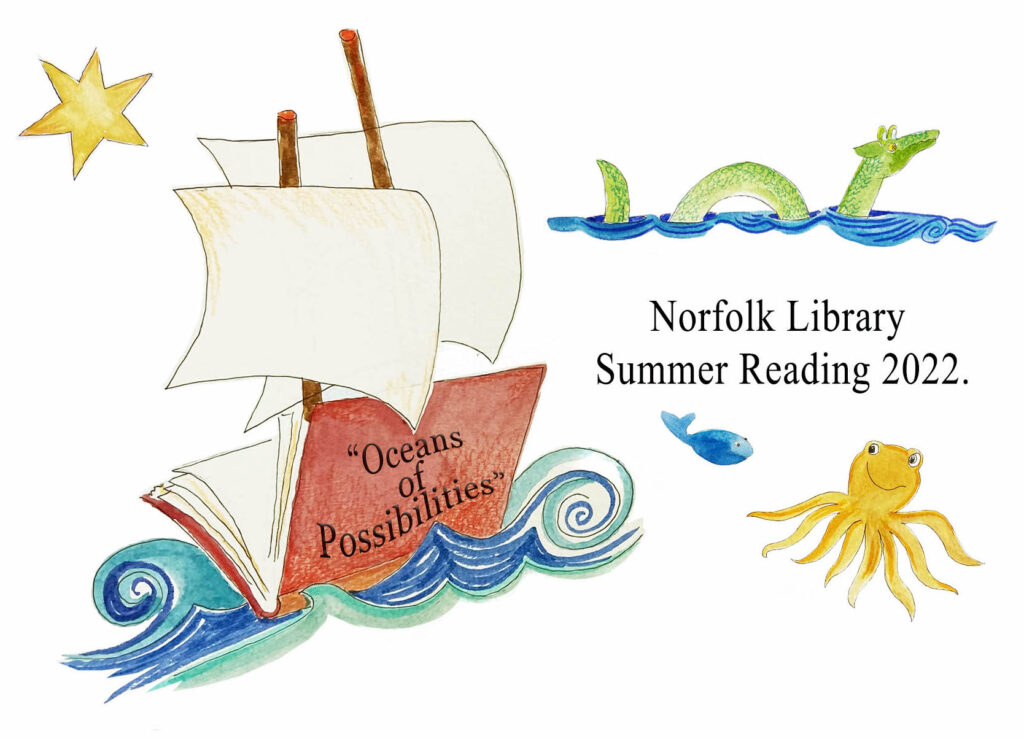 Getting your child involved in a summer reading program is important! Studies have shown that children who participate in summer reading programs develop better literacy skills. We want your children to retain all the success they have achieved during the year and have FUN in the summer. Our science and art-based summer reading program is geared towards children from ages 5 to 13 years old. If your child is a little younger or older than this range, please join in if you wish.
To register your child, please complete this Registration Form and drop off at Botelle School or at the Library. There are extra forms at the Library if you prefer to pick one up.
After registration, each child will be given an adventure map, stickers, and a set of challenges to complete. Prizes will be given to every child who registers and completes 12 or more challenges. Prizes will be on display in the Children's Room so children can select their top four choices. Prizes can be picked up beginning August 5. And be sure to come to our Meandering Monday programs. It's a great time to check out books!
Any questions? Please email Miss Eileen at efitzgibbons@biblio.org.
Don't miss our Happy Summer Party with Caribbean Vibe Steel Drum Band on Saturday, June 18, at 5:00 P.M. Wear island attire if you wish. Costumes from the Little Mermaid musical are welcome! Plan to picnic on the Lawn. Dessert will be served!
Meandering Monday Programs @ 5:30 – 6:30 p.m. Registration is required for programs with limited numbers!
June 20 Soro Bindi with Iddi Saaka: African Dance Workshop (limit 15; registration required)
June 27 Sea Creatures Shadow Puppet Workshop with Sova Puppet Theater (ages 6 and up; limit 15; registration required)
July 11 Look Who's in the Water with Riverside Reptiles
July 18 Bubble-Mania: Comedy … with a Drip!
July 25 Hip Hop Dance Workshop with Tiger (limit 15; registration required)
August 1 Midsummer Night: World Class Frisbee Show Cake will be served!