World Tales, a Virtual LIVE Shadow Puppet Show with puppeteer Hobey Ford
Date: 07/06/2020
Time: 6:00 pm-7:00 pm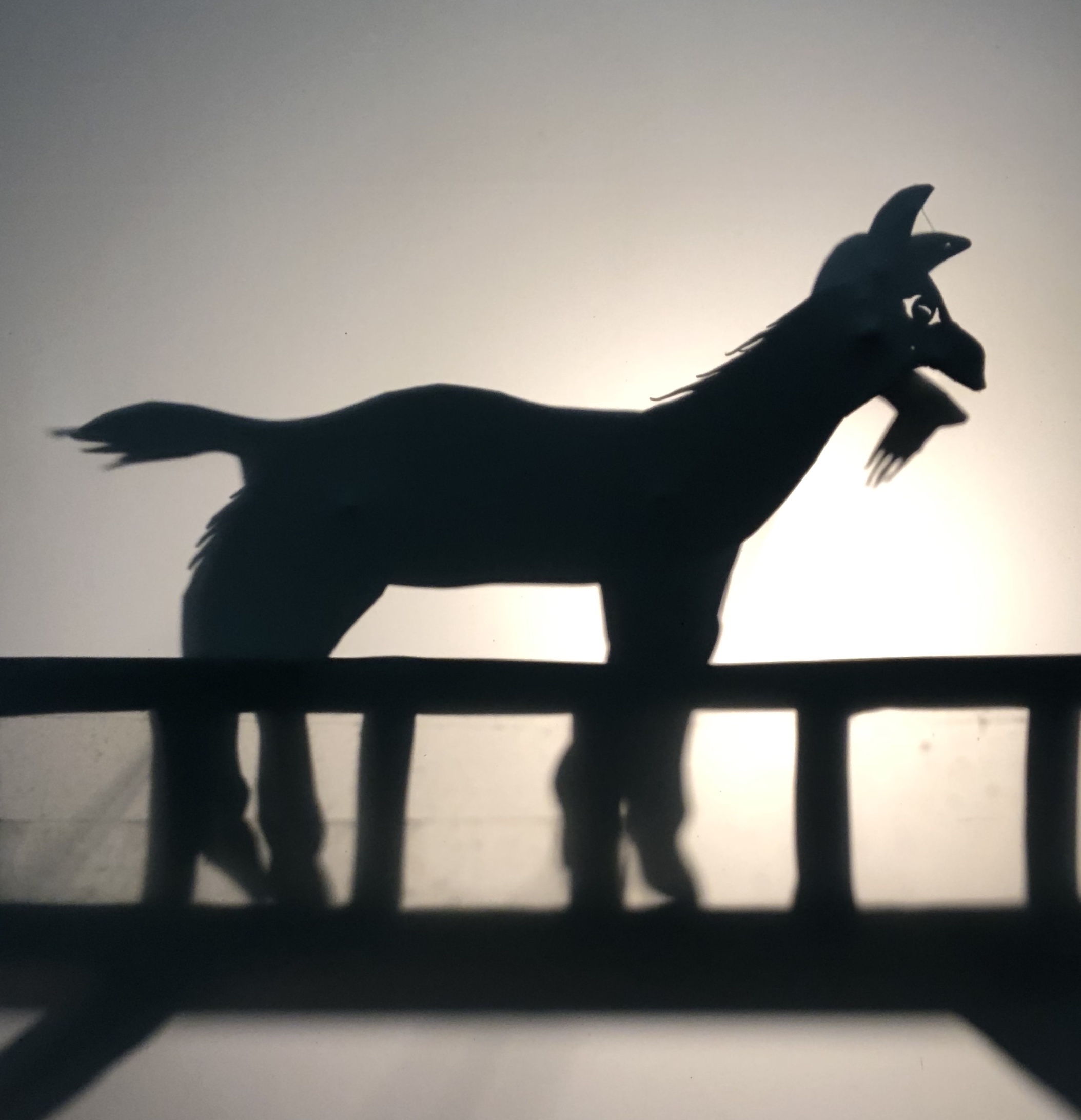 Hobey Ford's Golden Rod Puppets will perform a few of his favorite folktales through shadow puppetry, including The Three Billy Goats Gruff. This live stream video performance will be followed by an instructional workshop for the whole family on how to make shadow puppets.
Internationally renowned in the puppetry field, and an award-winning performer and Kennedy Center Partner in Education teaching artist, Hobey Ford has never had another career.  He knew early on what he wanted to do after seeing a puppet show while still a youngster, and he eventually realized that he would approach puppetry as storytelling with puppets.
Winner of the UNIMA Citation for Excellence and three Jim Henson Foundation grants, Hobey is known for excellence in puppetry performance and craft and skill as a master storyteller. Hobey's performances incorporate a variety of puppetry styles:  Bunraku, rod, marionettes, "Foamies" and shadow puppetry.  He adapts tales from various cultures for many of his performances, always adding a special "Golden Rod" twist.  He designs and constructs all of his Golden Rod puppets and the beautiful sets that surround them and often performs in full view of the audience, creating a seamless and almost hypnotic dance between the puppeteer, puppets and original artistic scenery.
Please register for this live stream puppet show by 5:00 p.m. on Monday, July 6, and we will email you the Zoom link.
Registration:
Registration is closed for this event.