Virtual Author Visit: Abdul-Razak Zachariah
Date: 05/26/2021
Time: 4:00 pm-5:00 pm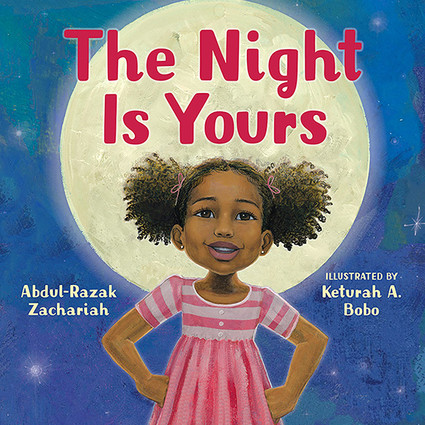 Please join us to welcome Abdul-Razak Zachariah to the Norfolk Library via Zoom. Zachariah is the award-winning author of The Night is Yours, which won the 2020 Connecticut Book Award in the Picture Book Category. The story centers around a young Black girl, Amani (Arabic for "wishes"), who plays hide-and-seek by the light of the moon in her apartment building's courtyard as adults look on from the windows. "We grew up with a lot of stereotypes," Zachariah says. "Apartment complexes were assumed to be dangerous spaces. Nighttime was thought of as a dangerous time. I wanted to present apartments and the night as beautiful — the community watching over each other."
This program is geared toward both children and adults, as the author will share his book, talk about his writing, and answer your questions. Please register here to be emailed the Zoom link.
A graduate of Yale University, Abdul-Razak Zachariah is a youth worker and children's book writer from West Haven, Connecticut currently completing a Master's in Education (Ed. M.) in Prevention Science and Practice at the Harvard Graduate School of Education.
Registration:
Registration is closed for this event.