Ted Talks Discussion Group – Nature. Beauty. Gratitude.
Date: 11/13/2021
Time: 10:00 am-11:15 am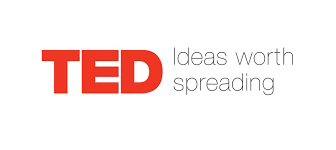 TED is a global community, welcoming people from every discipline and culture who seek a deeper understanding of the world. This community shares their ideas and knowledge through Ted Talks, which are short and powerful talks of 18 minutes or less. The goal of TED is to spread knowledge and ideas in the best way possible.
The Norfolk Library is now offering a TED TALKS discussion group. Join us every other Saturday as we create our own community to share ideas and knowledge. For each session you'll watch an assigned TED TALK in advance, and then we'll join together via Zoom to discuss. It is not necessary to attend each meeting.
In the spirit of gratitude and Thanksgiving, our TED TALK for Saturday, November 13, is Nature. Beauty. Gratitude. The video may be accessed here.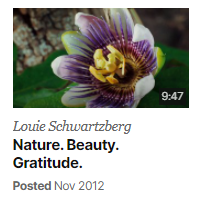 Nature's beauty can be fleeting — but not through Louie Schwartzberg's lens. His stunning time-lapse photography, accompanied by powerful words from Benedictine monk Brother David Steindl-Rast, serves as a meditation on being grateful for every day. Be warned — this TED Talk will stun you visually and emotionally!
Louie Schwartzberg is a cinematographer, director and producer who captures breathtaking images that celebrate life — revealing connections, universal rhythms, patterns and beauty.
Please register for this program here: https://us02web.zoom.us/meeting/register/tZwpd–orjMjHNGqE6aHU4Jf3Kk1wBbmw5ad
Registration:
Registration is closed for this event.