Ted Talks Discussion Group – How to Stop Fighting Against Time
Date: 10/16/2021
Time: 10:00 am-11:15 am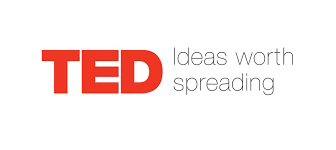 TED is a global community, welcoming people from every discipline and culture who seek a deeper understanding of the world. This community shares their ideas and knowledge through Ted Talks, which are short and powerful talks of 18 minutes or less. The goal of TED is to spread knowledge and ideas in the best way possible.
The Norfolk Library is now offering a TED TALKS discussion group. Join us every other Saturday as we create our own community to share ideas and knowledge. For each session you'll watch an assigned TED TALK in advance, and then we'll join together via Zoom to discuss. It is not necessary to attend each meeting.
Our TED TALK for Saturday, October 16, is How to Stop Fighting Against Time by Oliver Burkeman. The video may be accessed here.
Oliver Burkeman is the author of The Antidote: Happiness for People Who Can't Stand Positive Thinking (2012) and Help! How to Become Slightly Happier and Get a Bit More Done (2011), a collection of my columns for the Guardian newspaper.
​His new book, Four Thousand Weeks, is about making the most of our radically finite lives in a world of impossible demands, relentless distraction and political insanity (and 'productivity techniques' that mainly just make everyone feel busier).
Registration:
Registration is closed for this event.