Ted Talks Discussion Group – How to Make Work-Life Balance Work
Date: 10/30/2021
Time: 10:00 am-11:15 am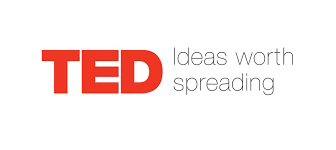 TED is a global community, welcoming people from every discipline and culture who seek a deeper understanding of the world. This community shares their ideas and knowledge through Ted Talks, which are short and powerful talks of 18 minutes or less. The goal of TED is to spread knowledge and ideas in the best way possible.
The Norfolk Library is now offering a TED TALKS discussion group. Join us every other Saturday as we create our own community to share ideas and knowledge. For each session you'll watch an assigned TED TALK in advance, and then we'll join together via Zoom to discuss. It is not necessary to attend each meeting.
Our TED TALK for Saturday, October 30, is How to Make Work-Life Balance Work by Nigel Marsh. The video may be accessed here.
Nigel Marsh is best known for his creative pursuits. The author of three books – Fat, Forty and Fired, Overworked and Underlaid  and Fit, Fifty and Fired-Up – he is also the co-founder of Earth Hour and the founder of the Sydney Skinny. Fat, Forty and Fired is currently being developed into a major TV series.
Nigel also has 30+ years experience in the commercial sector. Over that time he has worked with a huge variety of organizations, from the highest profile (McDonalds, Canon, Pepsi, P&G, Virgin, Mars, Fiat, Colgate) to national governments and local enterprises. Whether dealing with big business issues or social engineering (HIV, drink driving, smoking, climate change), Nigel has provided strategic counsel and impressive results in almost every category imaginable.
Please register here for this program.
Registration:
Registration is closed for this event.