Tapping into the Past: Tavern Life in Early Connecticut
Date: 11/15/2020
Time: 5:00 pm-6:00 pm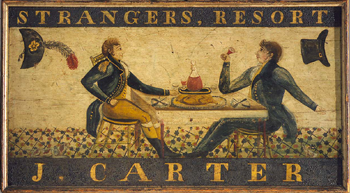 Taverns in early Connecticut were more than just a place to drink. Travelers and locals alike saw taverns as a place to be entertained, spread news and gossip, have a good meal, and get a night's lodging. Learn about how taverns were an essential part of every Connecticut town in this program presented by Natalie Belanger of the Connecticut Historical Society.
This virtual event takes places via Zoom. You must register in advance to receive a Zoom link.
Registration:
Registration is closed for this event.