St. Patrick's Day Celebration: Téada
Date: 03/19/2023
Time: 5:30 pm-6:30 pm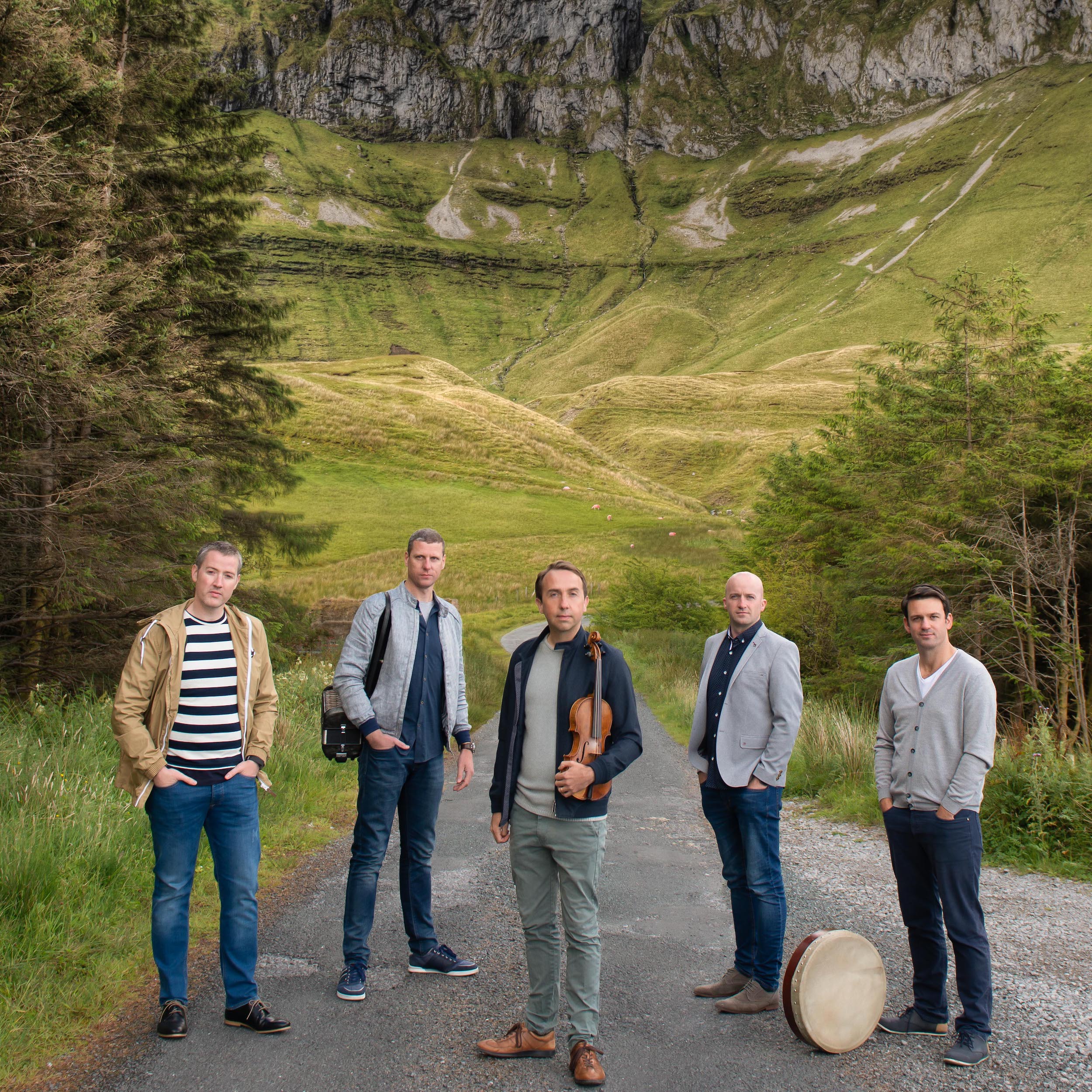 Photo credit: Damien Stenson
This concert is now at capacity. There are no more seats or standing room.
With engaging textural arrangements and contagious energy, Téada (meaning "strings" in Gaelic) revels in the vibrant traditional music of Ireland. The band strives to capture a sense of the rawness and individuality of the solo artist, within a modern group context. Founded by Sligo fiddler Oisín Mac Diarmada, Téada's line-up includes fiddle, button accordion, flute, guitar and vocals. A traditional band with a truly worldwide reach, Téada has appeared as a frequent headliner at major music festivals throughout the US, Canada, Mexico, Europe, Africa, Russia, Israel, and Australia. Highlights include a 30,000-capacity stadium concert in Brittany, along with performances at Rainforest World Music Festival & Penang World Music Festival in Malaysia, Edmonton Folk Festival in Canada, Harare International Festival of the Arts in Zimbabwe and World Music Festival Taiwan. The line-up for this concert is: Oisín Mac Diarmada – fiddle; Paul Finn – accordion; Seán Gavin – flute / uilleann pipes; Patrick Doocey – guitar; Caitríona Sherlock – vocals.
Doors open at 5:00 p.m. Band starts playing at 5:30 p.m.
Registration: