POSTPONED: Eamon O'Leary, Cathy Jordan, Maeve Gilchrist & Dylan Foley
Date: 03/28/2020
Time: 6:00 pm-7:00 pm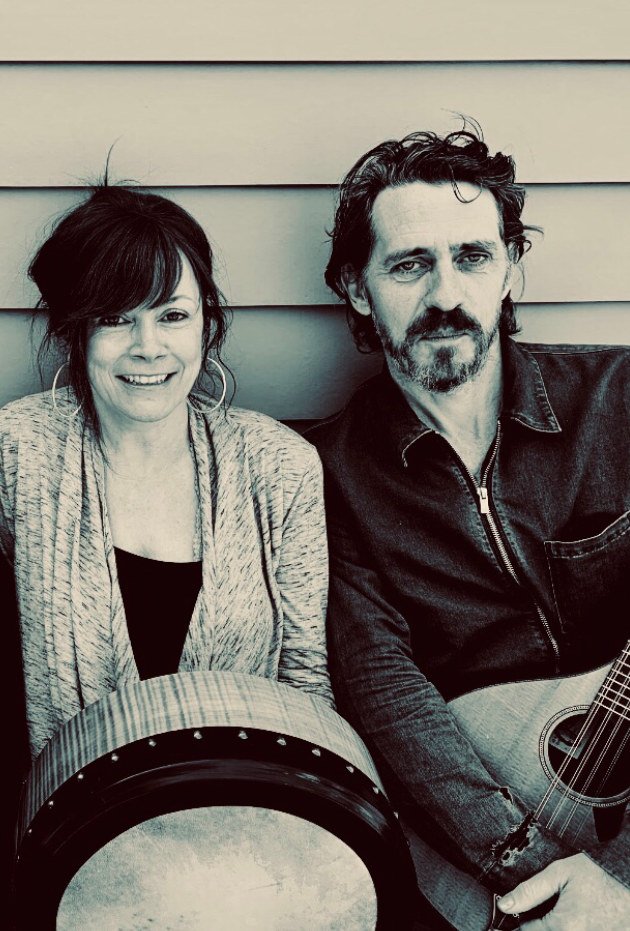 PROGRAM POSTPONED, DATE TO BE ANNOUNCED

The Norfolk Library's celebration of St. Patrick's Day has become an annual tradition for fans of the Emerald Isle. Once again we will host a lively evening of Irish music and fare as we welcome internationally-recognized Irish musicians Cathy Jordan from Dervish, guitarist Eamon O'Leary, harpist Maeve Gilchrist, and fiddler Dylan Foley to perform traditional and original Irish folk songs with close harmonies and deft instrumental arrangements.

A singer, song-writer, and multi-instrumentalist, Cathy Jordan was born in Scramogue, County Roscommon, and joined the Sligo-based band Dervish as lead vocalist, starting a musical journey that has spanned over two decades. During that time Cathy has been the front woman and bodhran player with the group and has led them through thousands of concerts in hundreds of cities in nearly 40 countries, performing and co-producing Dervish albums. An icon of Irish music, Jordan and Dervish were honored with a BBC2 Lifetime Achievement Award in 2019.
Originally from Dublin, Eamon O'Leary has lived in New York City for the last twenty years, where he has become a fixture of the city's thriving Irish music scene.  Recent work includes collaboration with Jefferson Hamer as The Murphy Beds; and Nuala Kennedy and celebrated Irish guitarist John Doyle as The Alt. Eamon is a superb accompanist, a talented singer-songwriter and respected interpreter of traditional Irish song.  O' Leary and Jordon are rounding up a bunch of pals to do a traditional Irish session at the Norfolk Library.
Described by one critic as a phenomenal harp player who can make her instrument ring with unparalleled purity, Maeve Gilchrist has taken the Celtic harp to new levels of performance. Born and raised in Edinburgh, Scotland, and currently based in Brooklyn, New York, Maeve's innovative approach to her instrument stretches its harmonic limits and improvisational possibilities. She is as at home as a soloist with an internationally renowned orchestra as she is playing with a traditional Irish folk group or using electronic augmentation in a more contemporary, improvisatory setting. Maeve was the first lever harpist to join the faculty of the Berklee College of Music in Boston, where she taught for five years. She has written several instructional books published by Hal Leonard Music.
Dylan Foley is a 4 time All-Ireland Fiddle Champion and one the finest Irish fiddlers of his generation He has delighted audiences from Lincoln Center to the Austin Celtic Festival, and from the mayor's Gracie Mansion in NYC  to Irish Television channels RTE and TG4.  Dylan is busy as a teacher and performer at the major Irish music schools and festivals on both sides of the Atlantic. "His feel and tone breathtaking… He pulls brilliant music from the fiddle…  Daniel Neely/The Irish Echo
Registration: