Classic Film Night at the Library: It's a Wonderful Life
Date: 12/06/2021
Time: 7:00 pm-9:15 pm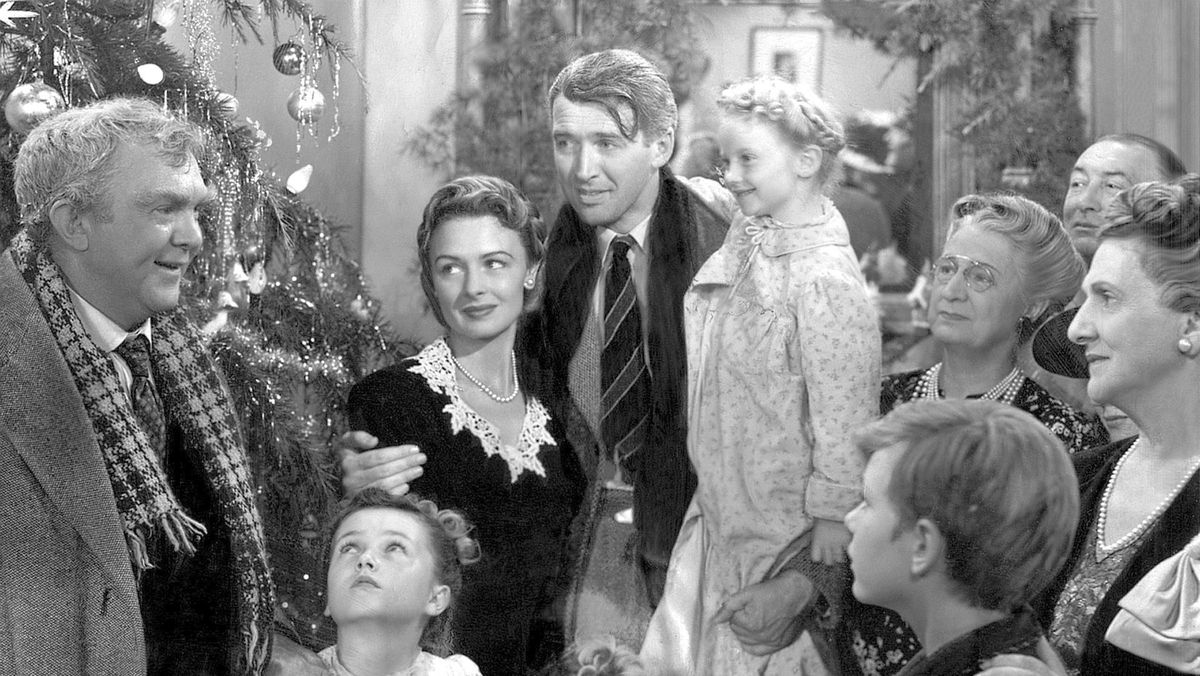 Voted the most inspirational film ever made by the American Film Institute, Frank Capra's It's a Wonderful Life has been a beloved Christmas classic for many generations.
The snowbound streets of Bedford Falls, the desperate travails of George Bailey, and the discovery of Zuzu's petals have become traditional signatures of the holiday season. Yet when the film was released in 1946, it was a box-office flop, won no Academy Awards, and was largely forgotten—until it was rediscovered through endless airings on local TV stations beginning in the 1970s and on annual Christmas eve broadcasts on NBC starting in 1992.
Join us at the Library for an in-person screening of the movie at 7:00 p.m. on Monday, December 6! Or, if you prefer, watch the NBC broadcast of the film on Saturday, December 4, at 8:00 p.m. Then, join us virtually at 4:00 p.m. on Sunday, December 12, as we host Brian Rose, professor emeritus at Fordham University, to examine the fascinating story of It's a Wonderful Life, the challenges of how it was made, what it says about the problems of post-war America, and how it became the ultimate portrayal of holiday goodwill and cheer.
Register below to attend the movie screening. If you would also like to attend our discussion with Professor Rose, please click here.
Registration:
Registration is closed for this event.