Friday Night on the Village Green: Our Culture is Beautiful African Drumming & Storytelling
Date: 08/06/2021
Time: 6:30 pm-7:30 pm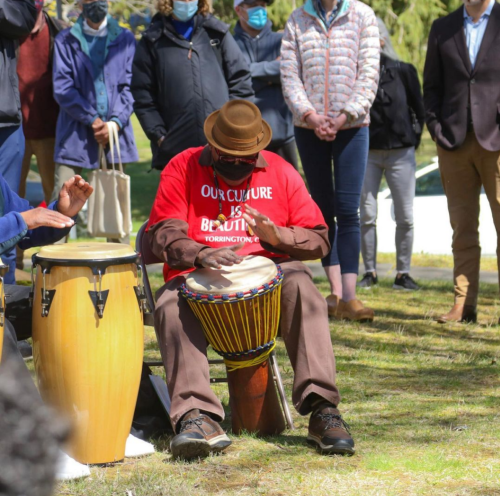 Join us for Our Culture is Beautiful African Drumming and Storytelling as part of Norfolk's Friday Nights on the Green. No need to register in advance. Just bring a chair or blanket and get ready — their rhythm is gonna get you!
Our Culture is Beautiful was inspired in 2017 when some Torrington residents learned from students at Torrington High School that African American history was not being taught. As an organization, they promote educational opportunities centered on cultural diversity and celebrate marginalized cultures such as African American, Asian American, and Latinx American.
This event is co-sponsored by the Norfolk Library and the Norfolk Church of Christ, Congregational (UCC). In the case of inclement weather, the program will be held inside the Church. Please wear a mask indoors for the protection and safety of our young children.