Earth Season Documentary Film Series – Queen of the Sun: What Are the Bees Telling Us?
Date: 03/30/2021
Time: 7:00 pm-8:15 pm
Earth Day is not enough for us here at the Norfolk Library. This spring, we are celebrating the Earth all season long with a variety of programs to help us foster our connection to nature and inspire stewardship of this beautiful blue planet on which we live. Join us for an engaging discussion in collaboration with the Green Group at the Norfolk Church of Christ, Congregational (UCC), on the last Tuesday of the month from March through May. First watch the selected film at your convenience, and then join us via Zoom for the discussion. Please register here to be emailed the Zoom link.
Up first is Queen of the Sun: What Are the Bees Telling Us?, an award-winning documentary that looks at the mysterious collapse of honeybee colonies in America and explores how beekeeping is practiced around the world.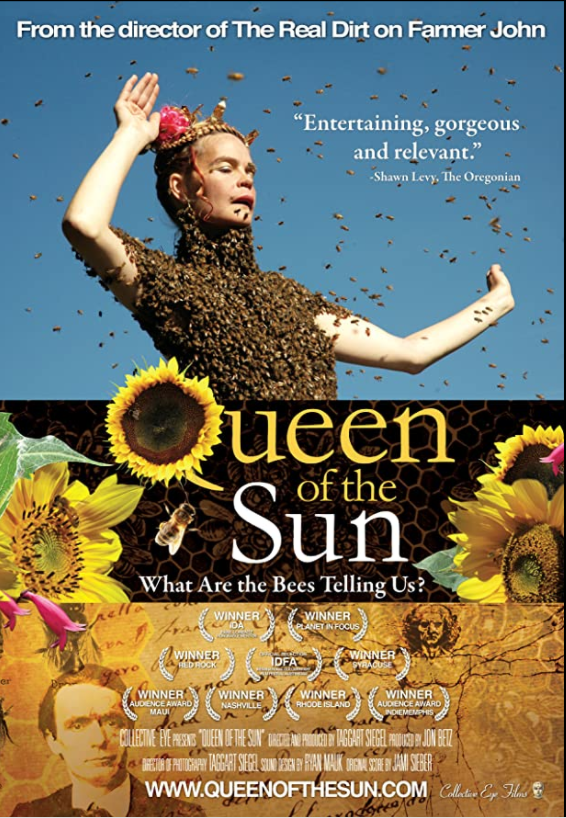 Queen of the Sun: What Are the Bees Telling Us? is available to stream through Kanopy, which Norfolk Library patrons can access free of charge with a valid Norfolk Library card. We also have a DVD copy available for circulation in our DVD Documentary collection.
Save the date for the next two documentaries in the series:
The Central Park Effect at 7pm on Tuesday, April 27
The Wild Parrots of Telegraph Hill at 7pm on Tuesday, May 25.
If you need assistance with Kanopy, please stop by the Library or call Front Desk Circulation at 860-542-5075.
Registration:
Registration is closed for this event.