Documentary Film "How (not) to Build a School in Haiti" (2022) and Discussion with Director Jack Newell
Date: 10/20/2022
Time: 7:00 pm-9:00 pm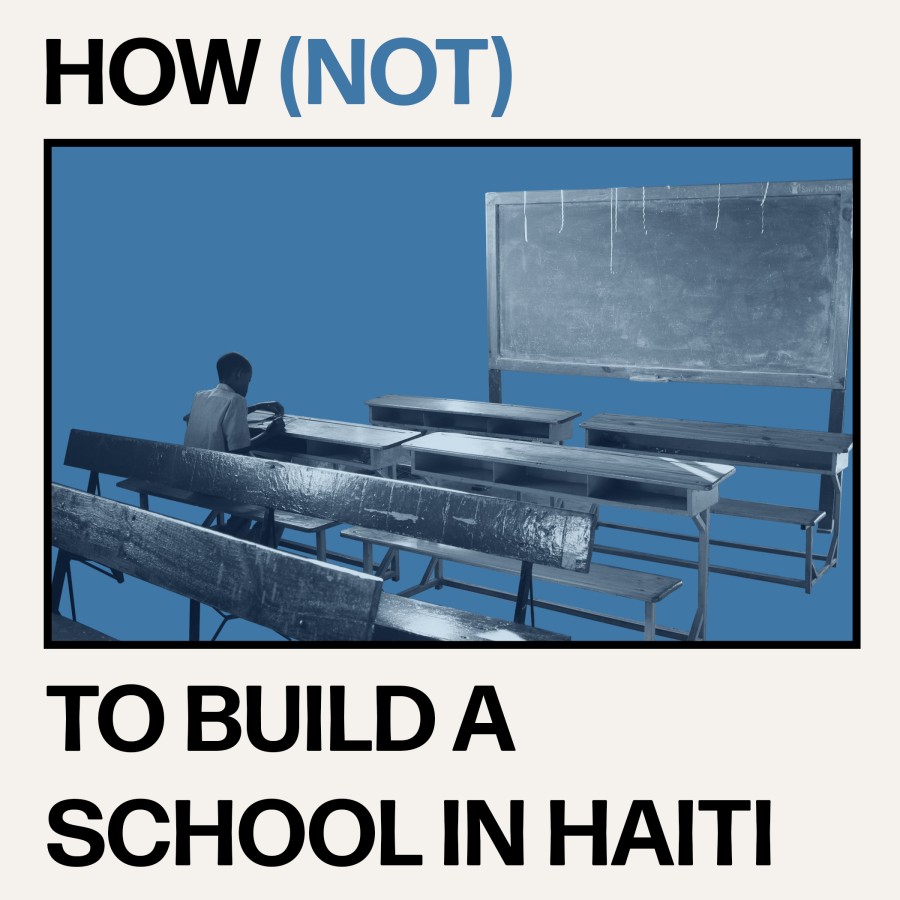 Development, history, and colonialism collide when a seemingly simple aid project spirals out of control in Haiti. Headstrong American Tim Myers clashes with Haitian leader Anselme Saimplice, forcing a reckoning on privilege and power. Please join us at the Library for a screening of the documentary film "How (not) to Build a School in Haiti." The film will be followed by a live virtual Q&A discussion with the film's director, Jack Newell.
JACK C NEWELL (Director/Producer/Writer) is the co-creator of Destroy Your Art, and the co-creator of the public art project, The Wabash Lights. He is the Director of Digital Entertainment at The Second City.
His feature film credits span genres from the comedies including Monuments, Open Tables, and Hope Springs Eternal to the documentaries, 42 Grams, How (not) to Build a School in Haiti, and America's First.
His films have been featured at the Austin Film Festival, Sidewalk Film Festival, Bend Film Festival, Chicago International Film Festival, Newport Beach Film Festival, Theatrically and on Netflix, Amazon, Hulu, and IMDbTV.
Watch the trailer here.
Please register for this program.
Registration:
Registration is closed for this event.