Dewey Delights Book Chat
Date: 04/30/2021
Time: 10:30 am-12:00 pm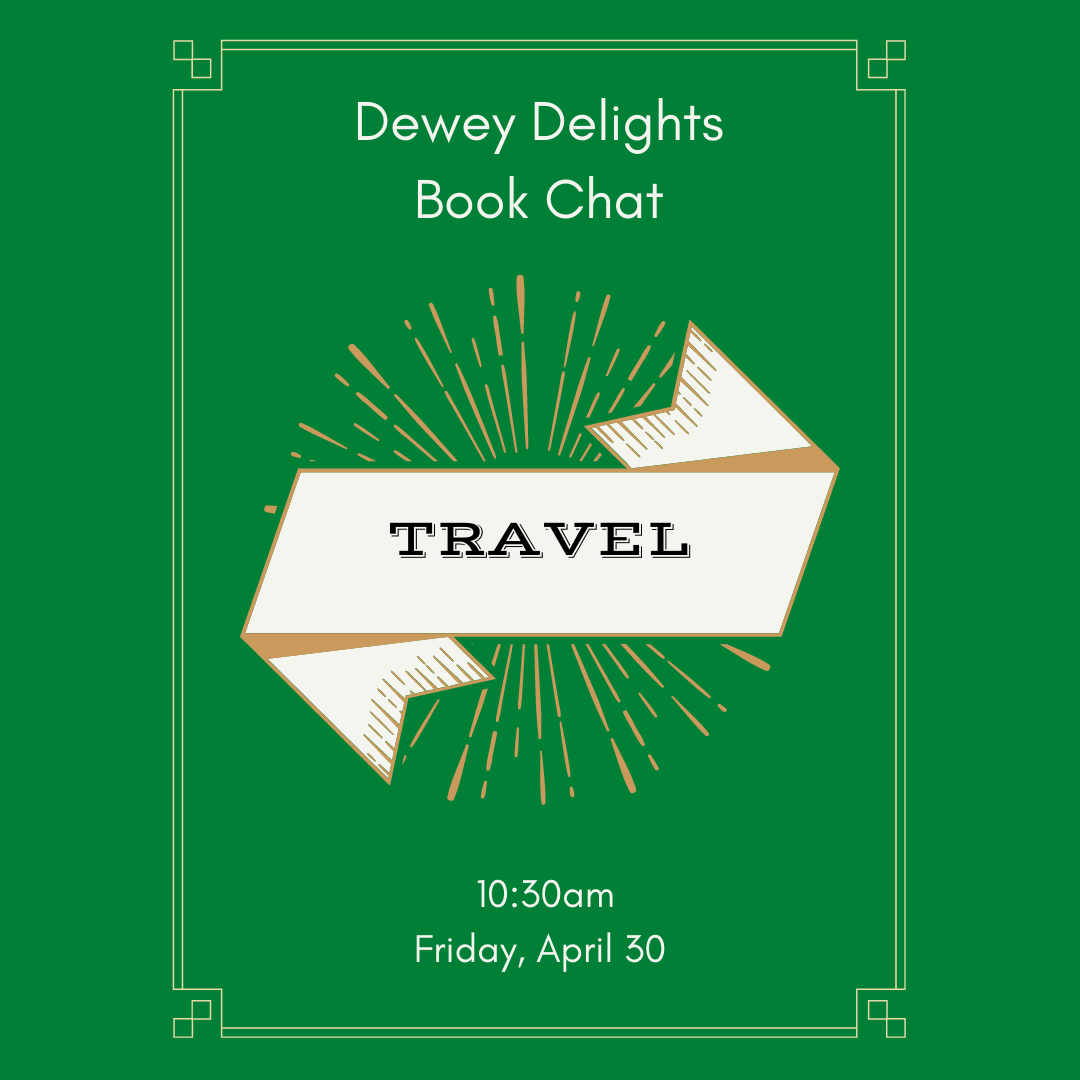 Join our nonfiction book challenge, and read one book from each of the Dewey Decimal sections each month. In April, in anticipation of being able to travel safely again, we'd love to hear about your favorite books in the Dewey 900s, a broad category encompassing history, geography, and travel guides. Whose remarkable journeys did you find inspirational? What is your dream destination? See if you can find and share with us your own Dewey Delights! Please register here to be emailed the Zoom link the day before the program.
Some suggestions:
Lands of Lost Borders: A Journey on the Silk Road by Kate Harris
At the Mercy of the River: An Exploration of the Last African Wilderness by Peter Stark
A Walk in the Woods by Bill Bryson (Appalachian Trail)
The New York Nobody Knows: Walking 6000 Miles in the City by William Helmreich
The Outer Beach by Robert Finch (Cape Cod)
Atlantic by Simon Winchester
The Warmth of Other Suns by Isabel Wilkerson (black migration to the North)
World Walk by Steven M. Newman
Blue Highways: A Journey into America by William Least Heat Moon
Endurance: A Year in Space, a Lifetime of Discovery by Scott Kelly
The Art of Travel by Alain de Botton
Complete National Parks of the US
111 Museums in New York by Wendy Lubovich
1000 Places to See Before You Die
Naked Airport: A Cultural History of the Word's Most Revolutionary Structure by Alastair Gordon
Frommer's, Fodor's, Lonely Planet, or Rick Steves travel guides for your dream destination.
Registration:
Registration is closed for this event.