Dewey Delights Book Chat
Date: 02/26/2021
Time: 10:30 am-12:00 pm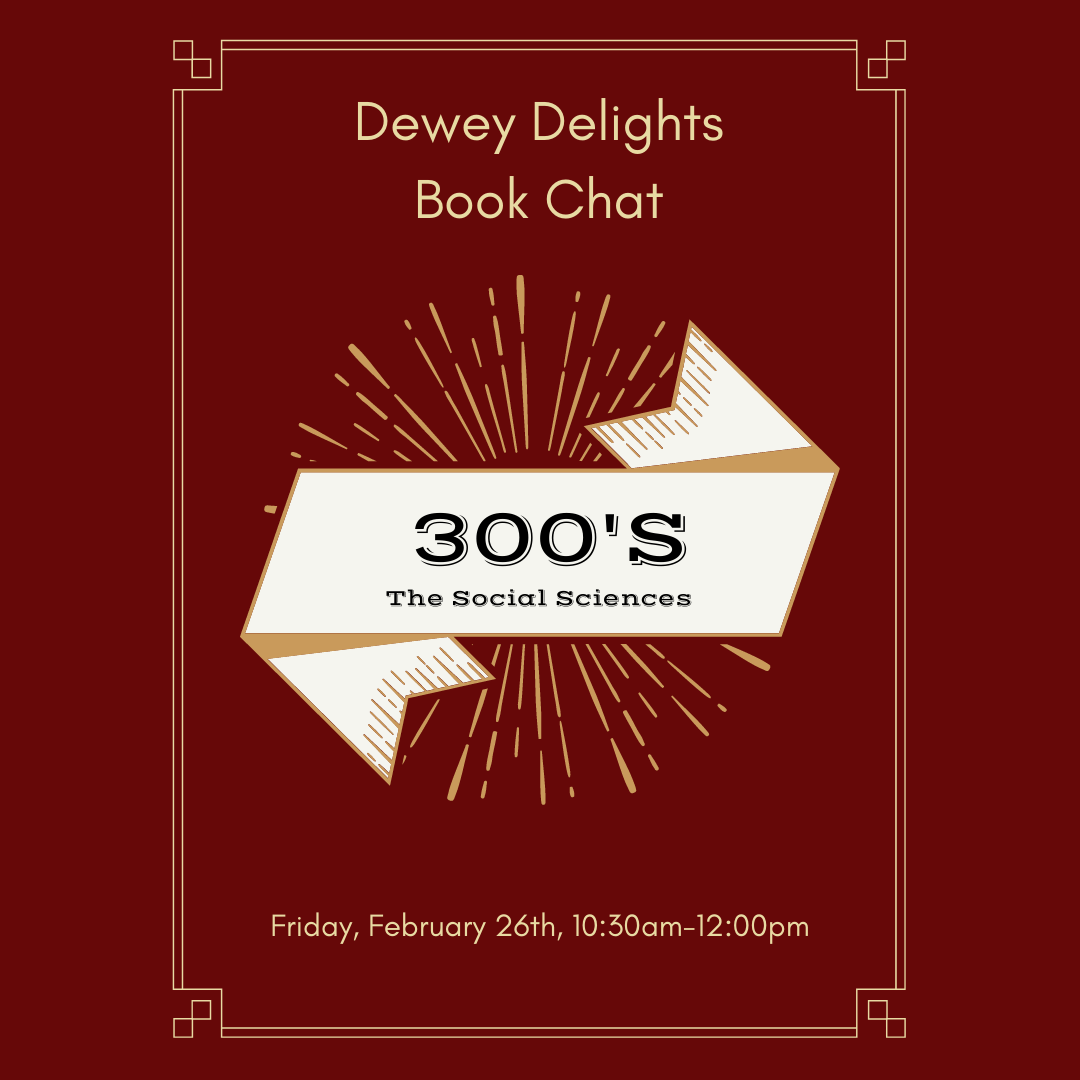 Join our nonfiction book challenge, and read one book from each of the Dewey Decimal sections each month. In February, we're taking on the 300's: fashion, folklore, railroads, social justice, environmental issues, economics, and education to name a few. Here are some titles:

Thirty-eight: The Hurricane that Transformed New England
Vogue Fashion: Over 100 years of Style by Decade and Designer
Caste: The Origins of our Discontent
The Grid: the Fraying Wires between Americans and Our Energy Future
Field Guide to Southern New England Railroad Depots and Freight Houses
The Nordic Theory of Everything
Tipping Point: How Little Things can make a Big Difference
The Upcycle: Beyond Sustainability
See if you can find and share with us your own Dewey Delights! Please register here to be emailed the Zoom link the day before the program.

Registration:
Registration is closed for this event.