A Behind-the-Scenes Look at Before We Stood Tall: From Small Seed to Mighty Tree
Date: 11/14/2021
Time: 4:00 pm-5:15 pm
November is National Picture Book Month! To celebrate, the Norfolk Library welcomes author Jessica Kulekjian, illustrator Madeline Kloepper, and Roaring Brook Nature Center Director Jay Kaplan as they discuss their roles in bringing Before We Stood Tall: From Small Seed to Mighty Tree (released September 2020 from Kids Can Press) from a story idea to finished product.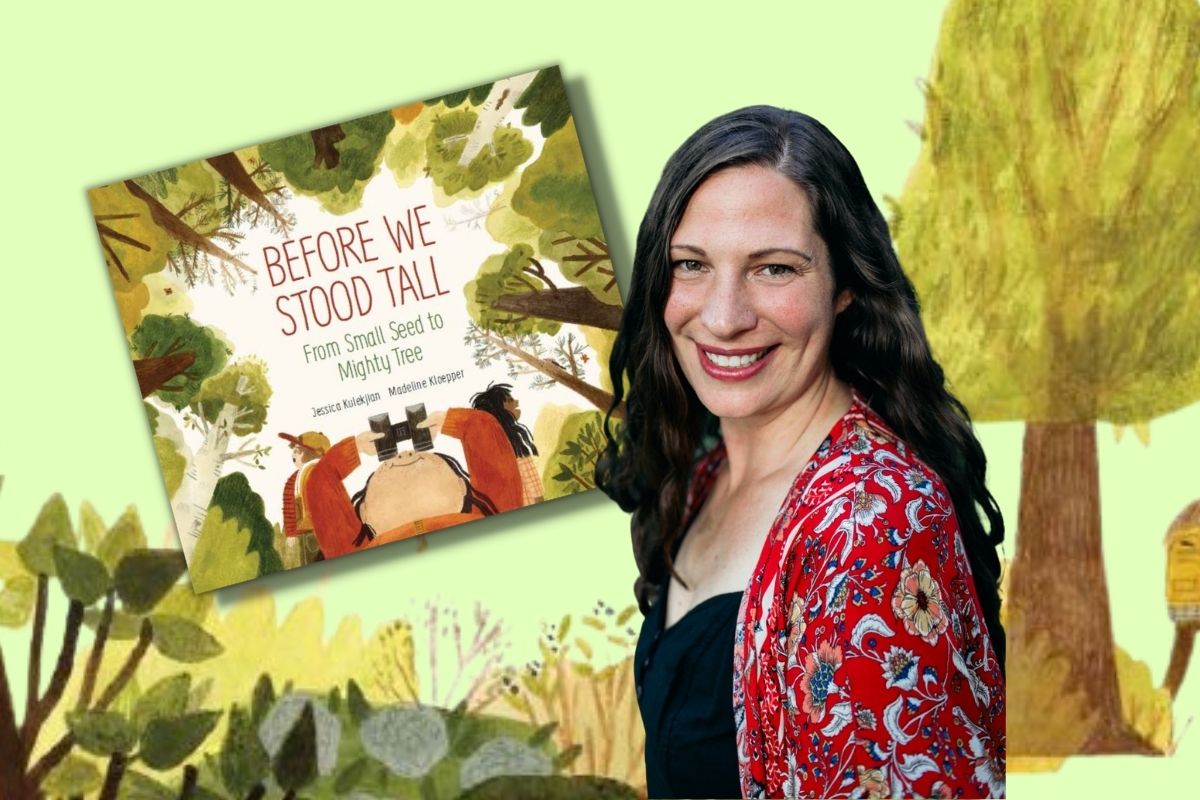 Jessica first knew she wanted to write for children during high school, when her teacher used picture books as mentor texts to model writing lessons. Jessica went on to study creative writing and education in college and earned her MA in Teaching. Her favorite lessons to create include a picture book read aloud for students of any age.
Today, Jessica works with homeschooling families through a local public school and writes in the early morning hours. Her passion for nature, free play, and learning inspires all her stories. Jessica's debut, Before We Stood Tall: From Small Seed to Mighty Tree, sprouts on bookshelves September 7, 2021 (Kids Can Press) followed by First Notes of Spring (Bloomsbury, 2022) and Hiders Seekers, Finders Keepers (Kids Can Press, 2022). Jessica lives with her husband and three kids in the Central Valley of California, just a short drive away from majestic mountains, the world's tallest trees, and the deep blue ocean. Visit her website here.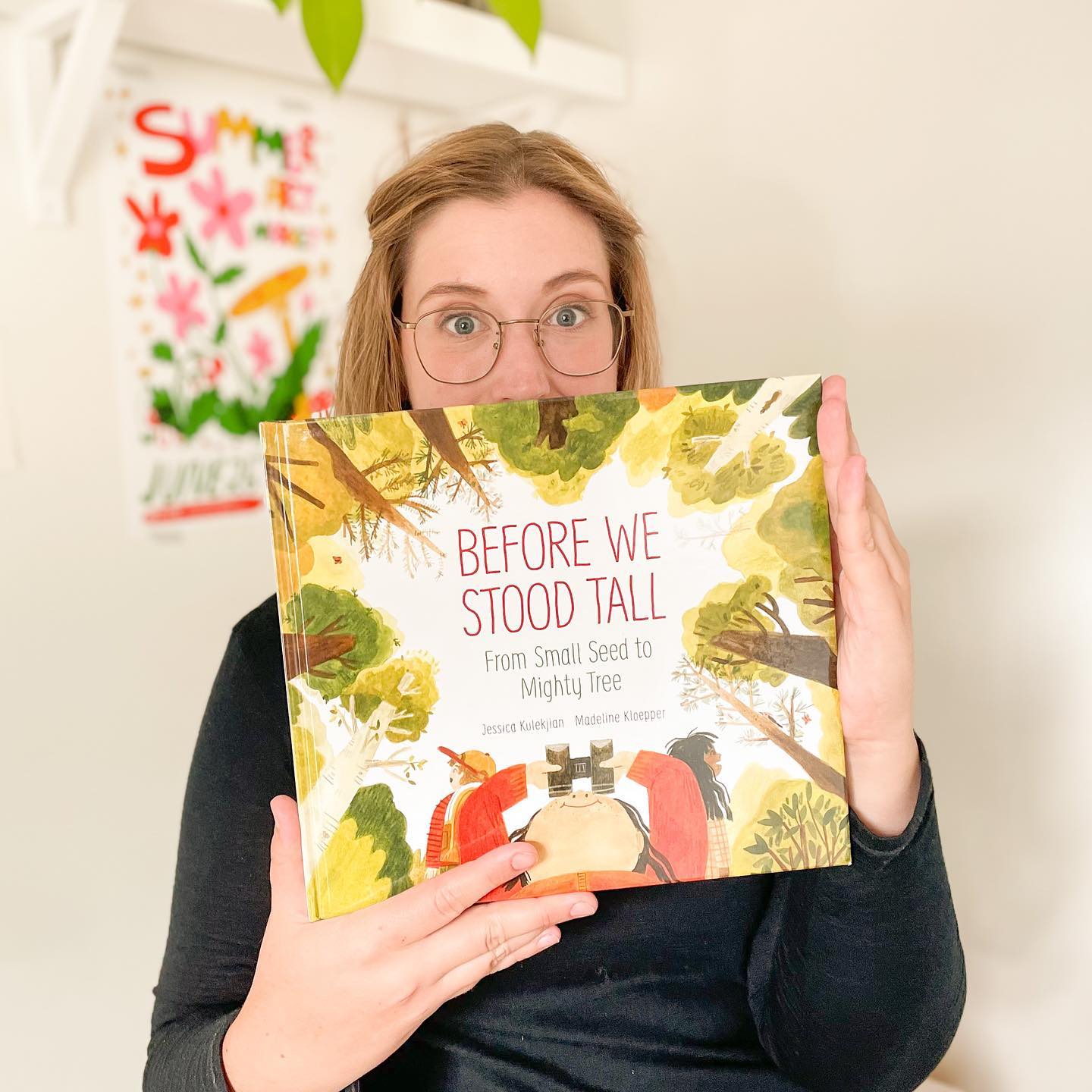 Madeline Kloepper is a Canadian artist with a Bachelor of Fine Arts and Major in Illustration from Emily Carr University of Art and Design. Although she grew up in the lower mainland of British Columbia amidst a sea of humans and spent a few years in Vancouver, she has since migrated northward to Prince George where she lives happily in a little old house with her partner, Ben and sweet pup, Heidi.
Madeline's work is influenced by childhood, nostalgia and the relationships we forge with nature. Her work has been recognized by Society of Illustrators New York, Society of Illustrators Los Angeles, Creative Quarterly and been featured in 3×3 Magazine, SAD Mag and UPPERCASE magazine.
When she is not exploring the vast outdoors of Northern British Columbia and admiring the trees and mountains you can find her sipping coffee, making pottery and dreaming up narratives in her sketchbook
Select clients include: Penguin Random House Canada, Tundra Books, Groundwood Books, Kids Can Press, Compendium Inc., City of Vancouver, Chronicle Books, Walker Books, Dandy Lines and Happinez Magazine. See Madeline's portfolio here.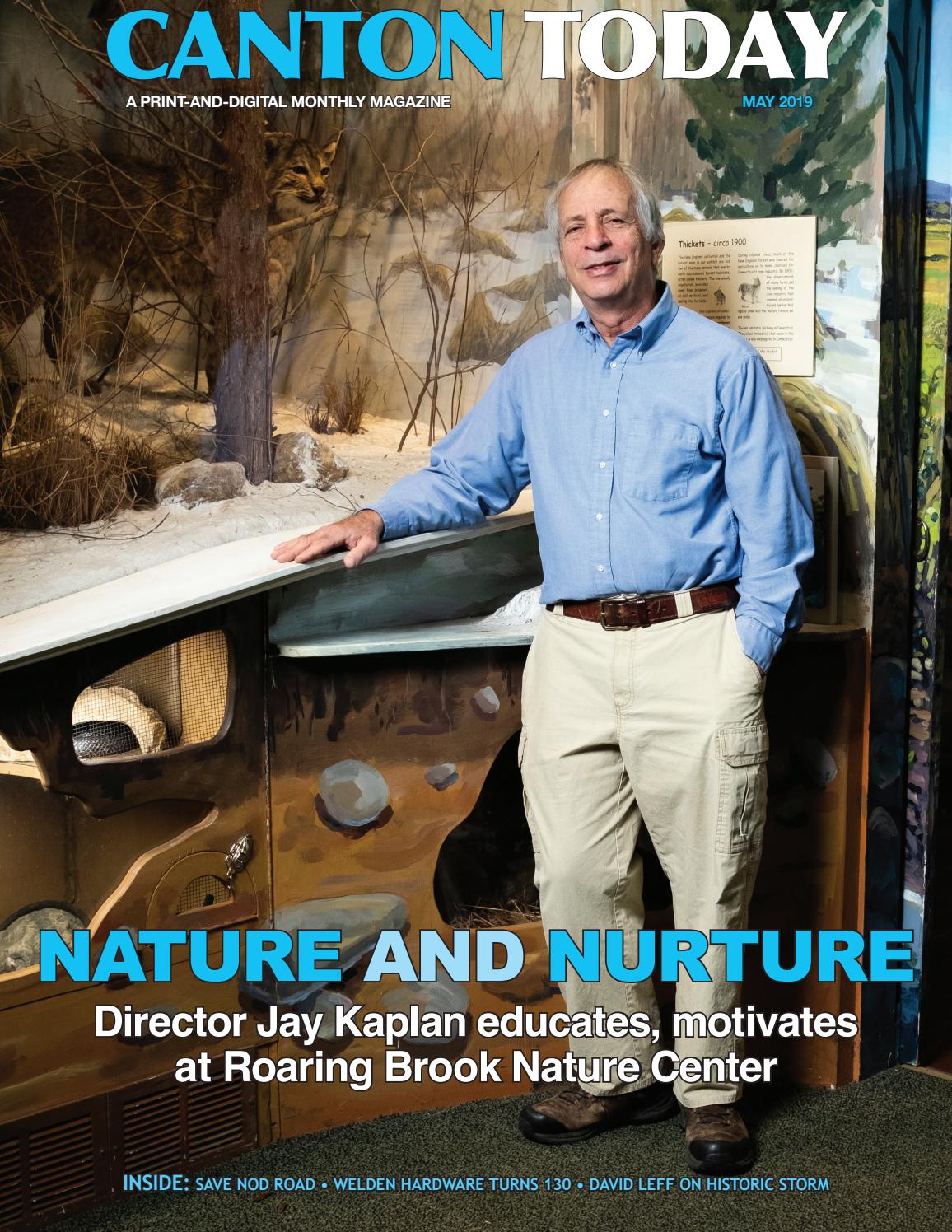 Jay Kaplan has been director of Roaring Brook Nature Center since 1975. Over a forty year period, he has presided over a wide range of changes at Roaring Brook including exhibit renovations, expansion of the wildlife rehabilitation and wildlife care programs and increases in educational offerings. A graduate of Cornell University (BS 1971) and The Pennsylvania State University (MS 1974), Kaplan is a past president of the Hartford Audubon Society, the Connecticut Ornithological Association, and the Canton Land Conservation trust and remains active with those groups, including serving as Chair of the COA's Avian Records of Connecticut Committee (ARCC). He also is a member of the Town of Canton's Conservation Commission.
**Register for the Zoom webinar link here!