Author Talk and Book Launch: Courtney Maum, Costalegre (2019)
Date: 07/12/2019
Time: 10:30 am-11:30 am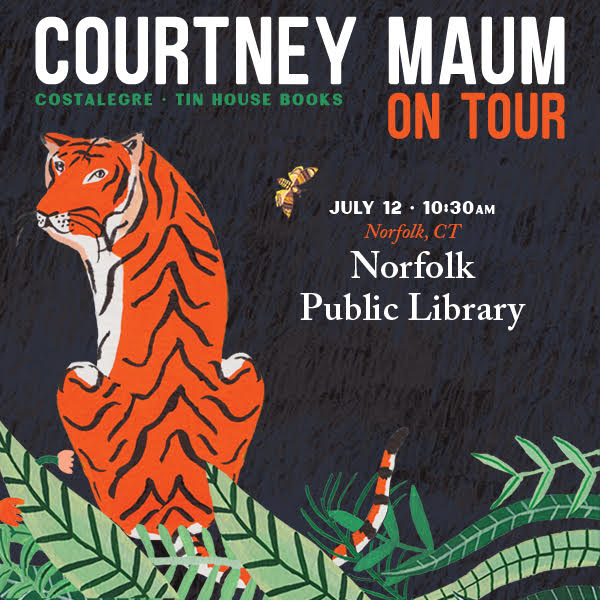 Enjoy coffee, tea, and pastries while listening to Courtney Maum talk about her new novel Costalegre.  This book—her first historical novel, and her first written from a teenager's point of view—tells the story of 15 year-old Lara Calaway who is waiting out World War II in western Mexico with a group of Surrealist artists that her mother has helped get out of Europe before Hitler could get to them. The book is based on the relationship between the heiress and art collector Peggy Guggenheim and her daughter, Pegeen—a sensitive young woman who longed to be an artist in her own right. Courtney will speak about the fictionalization of historical characters and how she incorporated her research on World War II, the Guggenheims, and "Peggy's set" into a fictional diary.
Kirkus has called Costalegre  "a lush chronicle of wealth, art, adventure, loneliness, love and folly told by a narrator you won't be able to forget," and Publishers Weekly deems it a "fascinating, lively, and exquisitely crafted novel." Books will be for sale, and now is your chance to get a signed copy. A resident of Norfolk, Courtney is also the author of I Am Having So Much Fun Here Without You and Touch. She is the founder of The Cabins learning collaborative in Norfolk.
Registration:
Registration is closed for this event.