Sunday, October 23rd, 4:00 pm
On this 160th anniversary of the composer's death, Natasha Ulyanovsky, pianist; Peter Dzialo, cellist; and Dr. Monika Krajewski, mezzo-soprano, will perform music by Robert Schumann (1810-1856), including the vocal cycle Frauenliebe und –leben, and duets for cello and piano.
Peter Dzialo is a concert cellist, recording artist, and a graduate of the Yale School of Music where he studied with renowned cellist Aldo Parisot and was chosen as the founding cellist of the new Norfolk Chamber Ensemble for Yale's Norfolk Music Festival. Mezzo-soprano Monika Krajewska is an accomplished and exceptionally versatile performance artist praised by The New York Times for her "reach and strong tone that expresses not only beauty, but a luminous sense of peace with comfort." She has won numerous national and international vocal competitions and sung with opera companies, orchestras, and music festivals around the world. Pianist, organist, and vocal coach, Natasha Ulyanovsky is a graduate of the Odessa Conservatory of the former U.S.S.R., the Moscow Conservatory, and Queen's College, Oxford. Before emigrating from the U.S.S.R. in 1989 she was an orchestra artist and vocal coach at the Odessa Opera House, and concert pianist and organist with Moscow Soyuzconcert. Mrs. Ulyanovsky has taught music at the Hartt School and CCSU, Hotchkiss, and the Kent School and is a co-founder of Alla Breve Opera and Consort.
Blues/Folk Band THE STACKS, featuring Grammy-winning fiddler Tania Elizabeth coming to the Norfolk Library on Friday, November 25, 5:00-6:00pm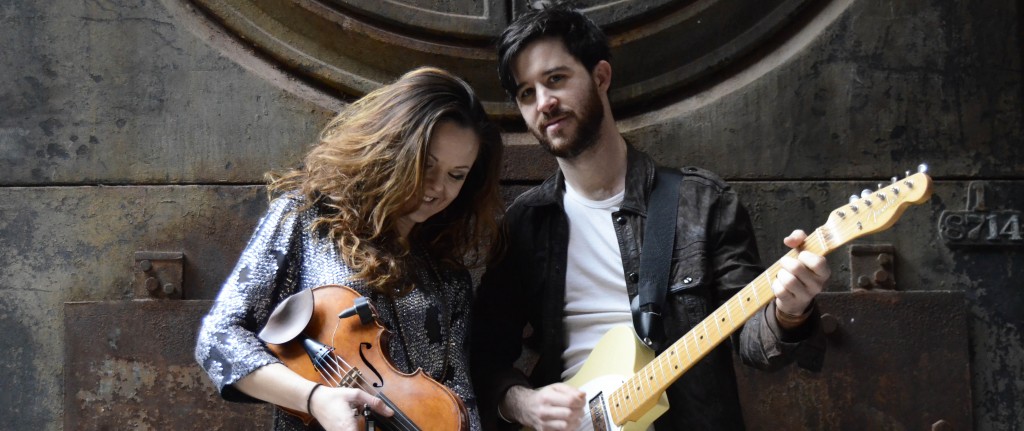 You wont want to miss this concert, as blues and gospel collide with mind-blowing fiddle riffs and crystal clear vocals in the music of The Stacks. Come tap your feet as singer-songwriter-guitarist Andy Stack and Grammy-winning fiddler Tania Elizabeth fill the Library's Great Hall with music that is described as an intoxicating blend of old and new. This concert is free and reservations are requested by registering online or calling the Library at 860-542-5075.