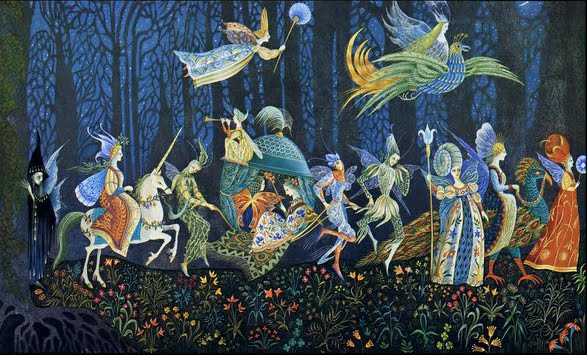 Once Upon a Time: Tales from the Brothers Grimm and Roald Dahl
Sunday, December 18th, 4:00 pm
Ben Luxon and members of the Sandisfield Players, young and old, present classic fairy tales from around the world. It's a magical world of Kings and Queens, Princesses, Witches and Evil Step-Mothers, Heroes, and talking animals in unchanged forests, as the tales of the Brothers Grimm and Roald Dahl are brought to life in this enchanting holiday performance. Bring the whole family!

Bubbleology: The Secret World of Bubbles
Holiday Family Program – Friday, December 30th, 11:00am
You can learn a lot from a bubble!
Bubbleology enchants audiences of all ages with the art and science of soap bubbles.
As seen on Discovery Channel's "Time Warp", National Geographic TV and on-stage by invitation (twice) at America's largest science and engineering festival in DC, Keith Michael Johnson uses bubbles—large and small—to explain liquids, solids and gasses, geometry, tension and pressure.
Keith builds beautiful sculptural creations (massive & miniature) with enthusiasm, humor and style.  One moment he will be encasing a dinosaur in a bubble and in the next moment he's encapsulating an audience volunteer. You will be dazzled by a bubbly Eiffel Tower, a dancing snow-white snow-man, and a spinning space ship as it races toward the ceiling.
While those demonstrations snare viewers attention—Keith reveals the science behind the magic, unfolding the "how-to" like a mystery, making it both educational and unforgettable.